---
From Larimer County Sheriff Justin Smith:
The fire hasn't moved as much overnight as we had feared, however the winds made the fire extremely active throughout the night. I was in The Retreat and up on Storm Mountain until 3am. To get an idea of the activity, look at the two heat signature maps from about 24 hours apart. The first is from near 8 am Friday and the second was just downloaded.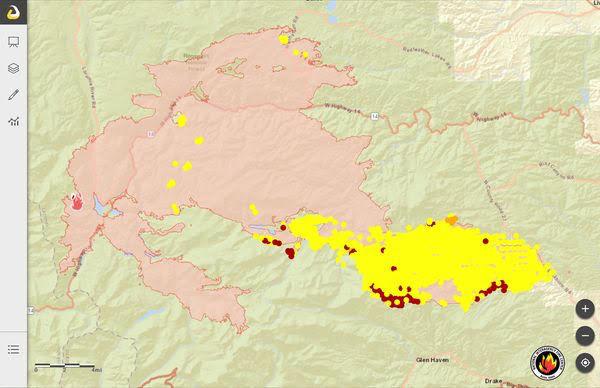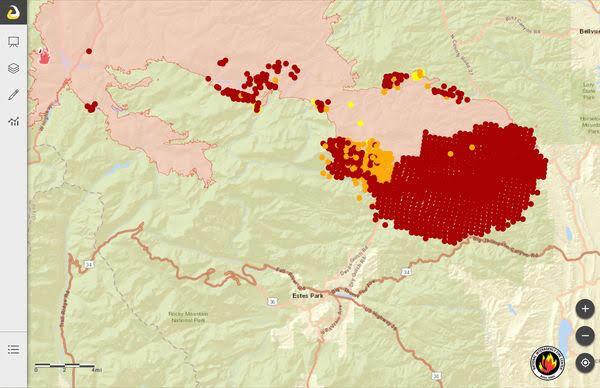 Unfortunately, homes have been lost overnight, but so far nowhere near the number we feared. Crews were on scene overnight to monitor and respond as conditions dictated. I was very concerned about the potential for long distance spot fires to the east overnight, but that does not appear to have occurred at this time.
---
From The Glen Haven Volunteer Fire Department:
The only place impacted by fire as of this morning is the far end of the Retreat near the Miller Fork/Copper Hill intersection. The fire is on Bulwark Ridge but has not made it to Bulwark Ridge Road.
---
The Cameron Peak Fire is now 173,536 acres and 57% contained, with 1330 personnel assigned. The Red Flag Warning remains in effect until Saturday evening. Wind gusts up to 75 mph on the west side and 60-70 mph on the east side could occur early Saturday morning. With these conditions, the fire will remain dynamic throughout the day.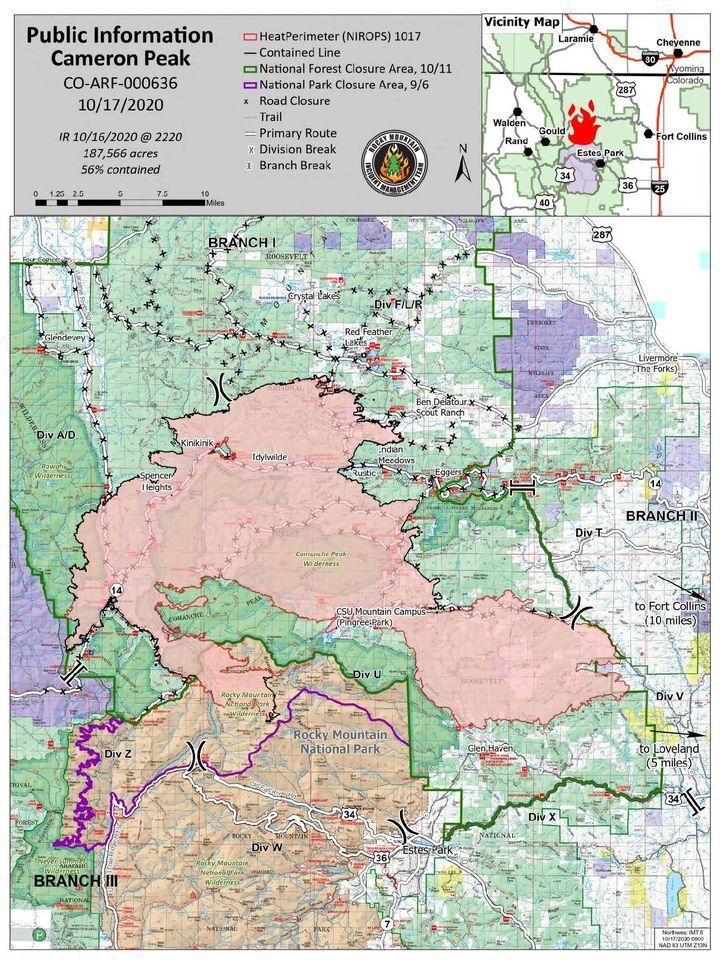 Other resources can be found here: