By:Dawn Wilson
This week's featured animal is the Western bluebird.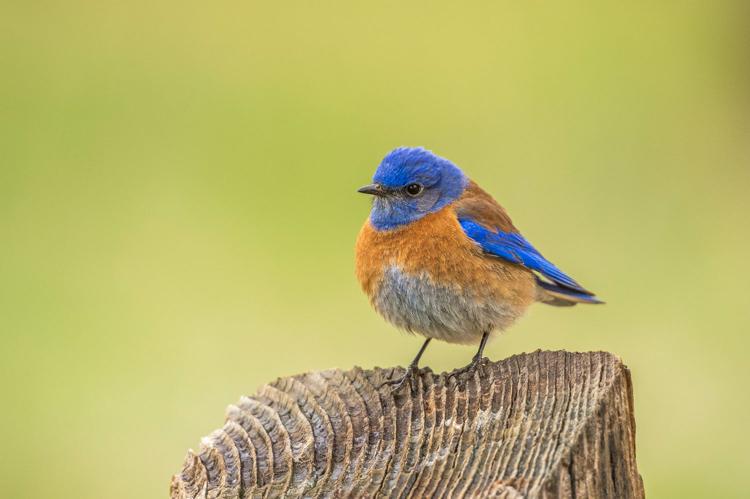 Nesting season has come to an end in Estes Valley but that means there are a lot of baby birds being taught how to feed themselves by their parents. There seems to be an abundance of Western bluebirds this summer, including a nest near my home that I enjoyed watching throughout the season. The babies have fledged now and are learning how to be independent birds as they chase bugs, their preferred diet, on the Estes Park 18-Hole Golf Course.
1. Western bluebirds are in the same family—thrush family called Turdidae—as the more abundant mountain bluebird. Although both species stay throughout the summer in Estes Park to raise chicks, the Western bluebirds arrive about a month later than the mountain bluebirds in spring.
2. Western bluebirds are brilliant blue but a deeper shade than their mountain bluebird cousins. Male Western bluebirds also have a distinct rusty breast that makes them easy to differentiate from mountain bluebirds.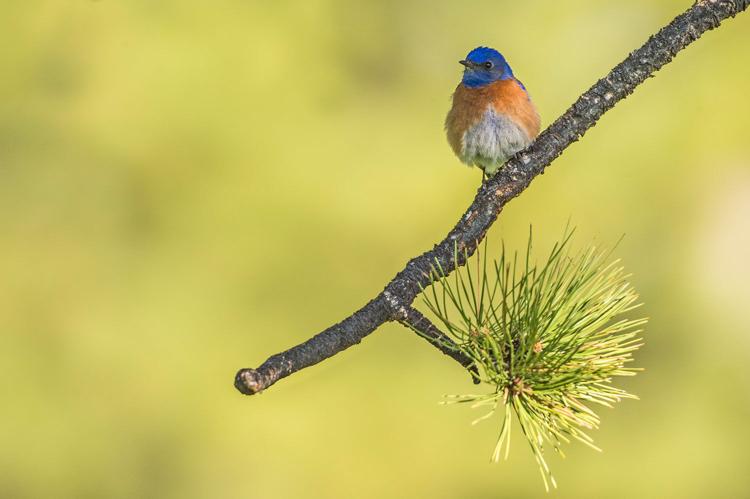 3. Studies have shown that 45 percent of Western bluebird nests carried young that were not fathered by the defending male.
4. The bill of the Western bluebird is not designed to build their preferred nesting location of tree cavities so they use woodpecker holes or old cavities in dead trees. Nest boxes also make an excellent nesting option for these birds.
5. Western bluebirds weigh about an ounce. It only takes about 15 calories a day to keep these small birds nourished, or about 23 calories a day if raising young.
Dawn Wilson is a professional and award-winning nature photographer who lives in Estes Park year-round. You can see more of her work, join one of her Rocky tours and purchase prints at DawnWilsonPhotography.com.