US 36 will be completely closed for about 30 days near Mile Post 8 while the roadway is removed and large drainage culverts are installed beneath the highway. This closure is scheduled to begin in March 2020. As soon as the exact dates of closure are set, they will be posted here.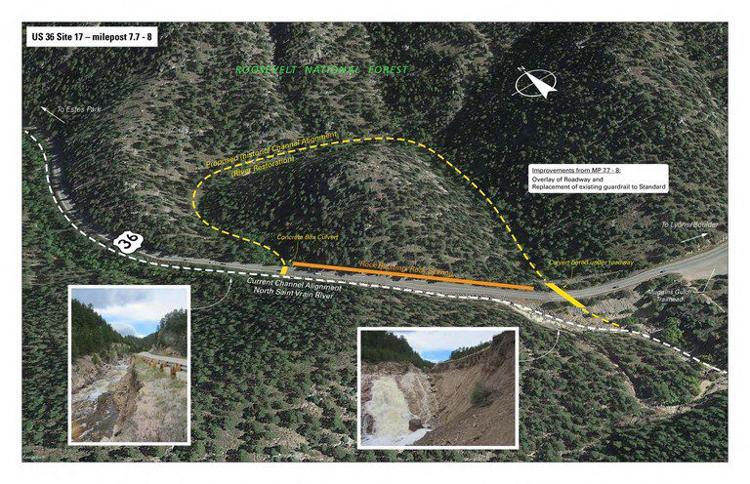 While impactful, the alternative to this one-month full closure would have involved alternating one-way travel on US 36 with long, unpredictable traffic queues for nearly four months.
While US 36 is closed, drivers will need to use State Highway 7 or US 34 to travel to and from Estes Park. The project team is coordinating with emergency service providers in the area and the Estes Park School District to ensure continuity of emergency response and bus operations.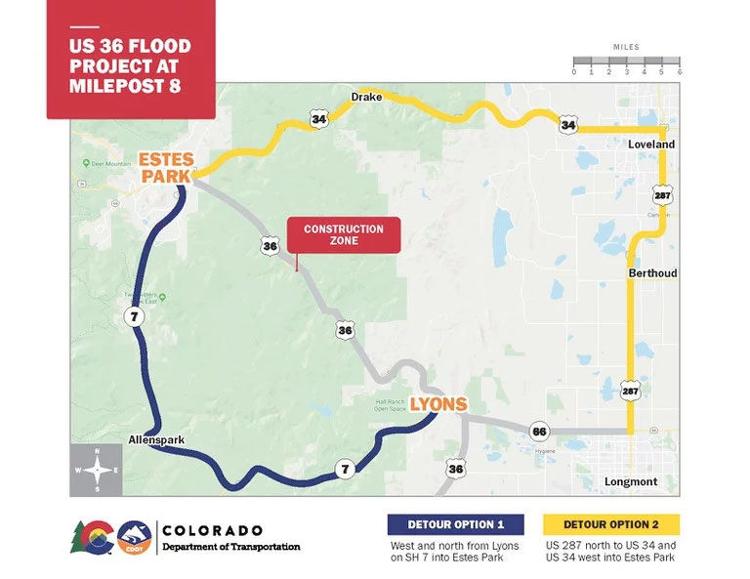 This project is designed to put the Little Thompson River back into its natural alignment through Muggins Gulch. When US 36 was built in 1937, the river was channeled away from Muggins Gulch into the roadside ditch that exists today. This section of the river channel washed out in the 1976 and 2013 Floods, causing significant damage to the roadway embankment that resulted in costly repairs and extended closures of a primary route in and out of Estes Park and Rocky Mountain National Park. New drainage structures installed for the permanent repair will return the river to its natural path beneath the highway and minimize erosion damage and highway closures during the next flood.