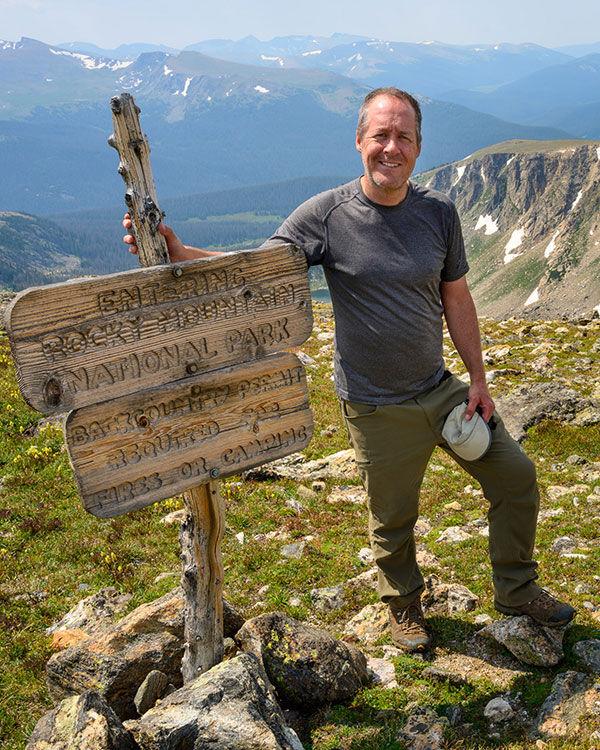 Driven to leave goodness in his wake, Erik Stensland seems to always have his hands busy. After working for more than a decade in the Balkan Peninsula where he was involved in job creation programs and refugee work, in 2004 Erik and his wife Joanna moved to Estes Park on the edge of Rocky Mountain National Park. Erik has since become a well-known photographer specializing in Rocky Mountain National Park. He has opened several galleries of his work, started a publishing business, written 8 books, and created an international non-profit organization with members in 67 countries.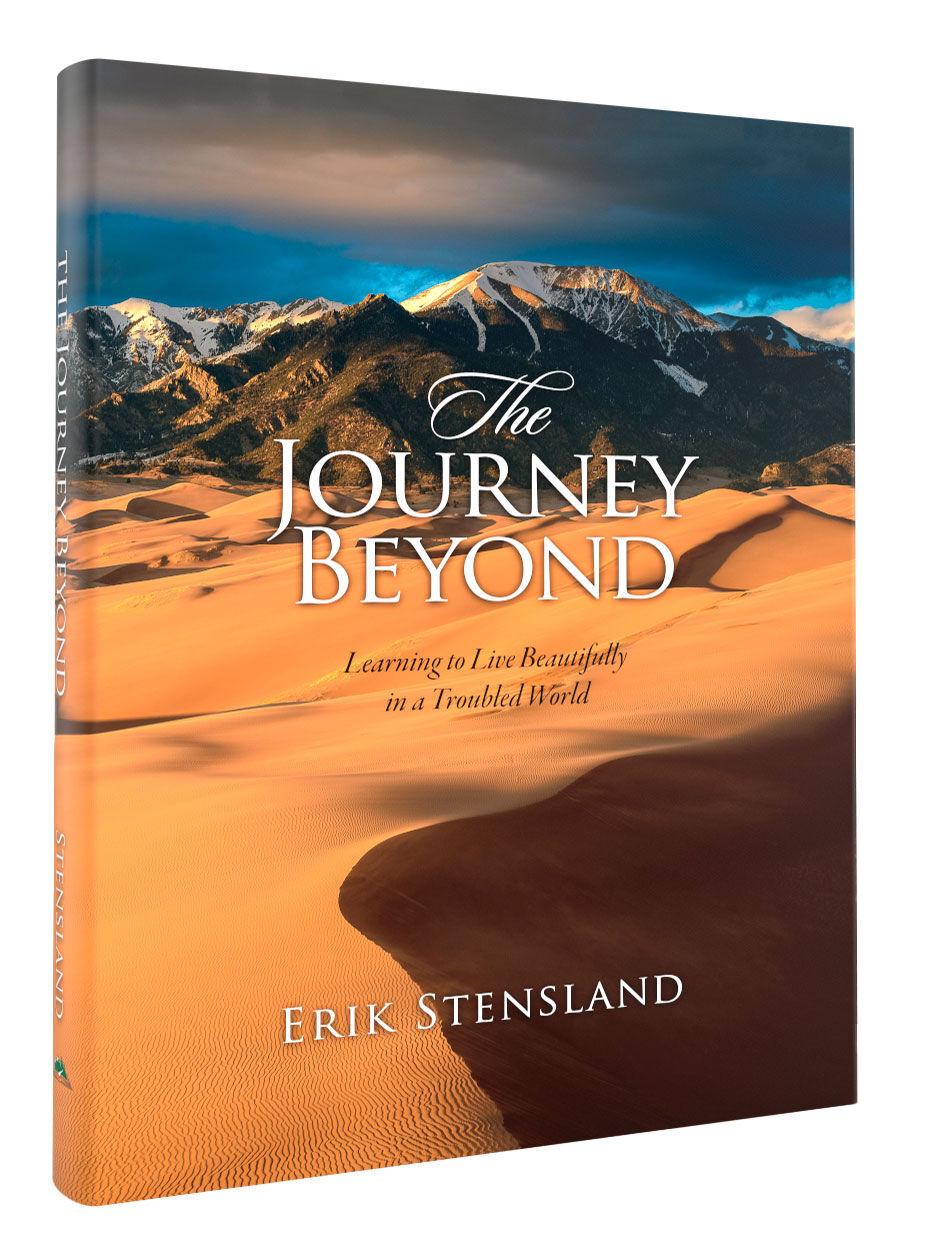 When he's not working on one of his projects, he's out in the mountains of Rocky Mountain National Park heading in the opposite direction of the crowds as he looks for quiet trails and beautiful scenes. He says that beauty can often be found in the most unusual places, and often go unnoticed by the crowds. Erik has spent time in every corner of the park, but you may not see him as he is often out at unusual hours trying to catch the first and last light of the day.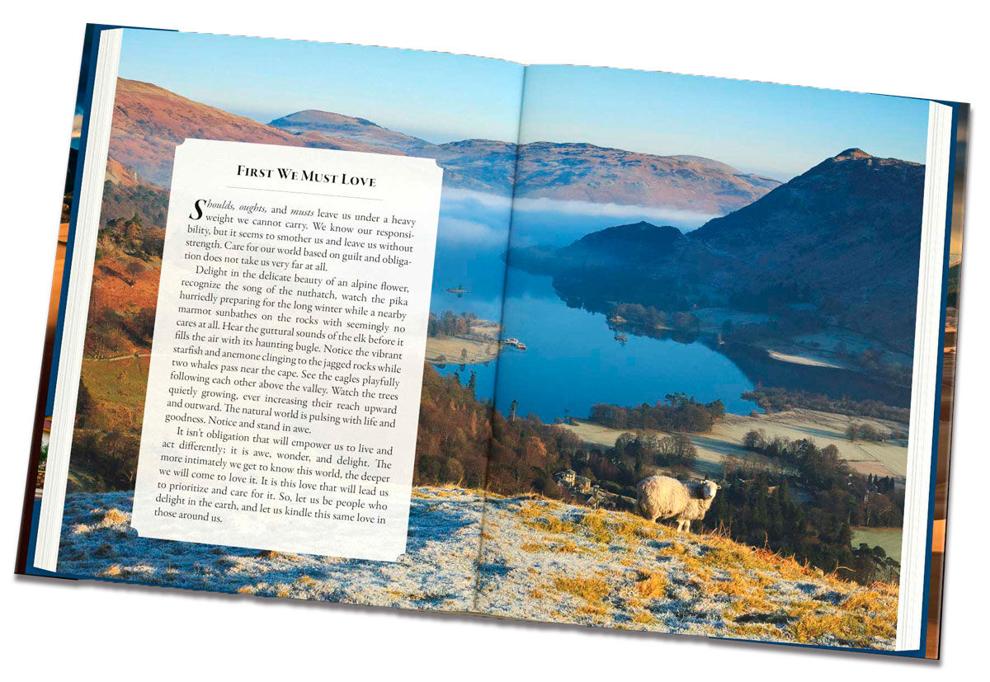 Over these years in the mountains, Erik's spent a lot of time reflecting on life and wondering how we can live lives that are meaningful. This has led to him sitting on boulders scribbling away, trying to tie those thoughts down with words. At the end of 2017, Erik released a book of these musings called Whispers in the Wilderness. "I had no idea what people would think of it. It was actually really scary to share my internal thoughts so openly." His fears proved unfounded as Whispers went on to win four national awards including the prestigious Benjamin Franklin Award from the Independent Book Publishers Association for best inspirational book of the year.
This week Erik is releasing the much-anticipated follow-up book to Whispers in the Wilderness titled, The Journey Beyond: Learning to Live Beautifully in a Troubled World. It is a stunning book filled with his photos from across the world as well as meditations on our relationship with ourselves, each other, and our planet. He recently received endorsements of his new book from well-known writers, Philip Yancey and Richard Rohr.
With chapter titles like, "Flammable Indignation", "Effective Resistance" and "Aspire to Gentleness", he's not taking us along the easy path, but up a steep one into places that are not always comfortable. Yet as he says, "The hard paths are often the ones with the greatest reward."
The path to wholeness always begins with an honest look within.
Erik helps us revel in the wonder of nature but not without also challenging us and encouraging us to do more than simply enjoy its beauty. This is what he did in 2019 when he helped start an organization called "Nature First" which empowers photographers to be ambassadors for the natural world. Today, Erik is involved in the leadership of this organization and its activities across the globe.
Do not be content to watch the earth from a distance. Feel it, smell it, hear it, embrace it. This is the world that you are a part of. This is the world you come from. This is the world we must all connect with again.
The joy of discovering a new book that offers hope and solutions for a distressed world is a welcome relief as attested to by Erik's large worldwide online audience who are continually moved as he graces social media with breathtaking images and encouraging words. Fans relate to the vulnerability, openness, and honesty Erik shares in words and photos.
Erik is currently rewriting his award-winning hiking guide to update it after the recent fires and is also working on a new photography guide to Rocky Mountain National Park, both of which should be available in the spring of 2022. His new book, The Journey Beyond can be purchased from Macdonald Bookshop, Peaks Hallmark, and Erik's own gallery, Images of Rocky Mountain National Park. It is also distributed by Ingrams, the largest book distributor in North America, and so can be purchased anywhere books are sold.
About Erik Stensland
Erik Stensland is an award-winning author and landscape photographer in Estes Park, Colorado. He has spent the last 17 years hiking and skiing through the Rocky Mountains listening to the sound of the wind in the trees, inhaling the deep aroma of ponderosa pines and marveling at the ever-changing seasons. Erik has a fine art photography gallery in Estes Park, Colorado as well as galleries in Grand Lake, Colorado and Abiquiu, New Mexico. To interview Erik contact Images of RMNP at 970-586-4352. To request a media copy of The Journey Beyond, contact publishing@rockytrailpress.com and to order books visit www.RockyTrailPress.com.