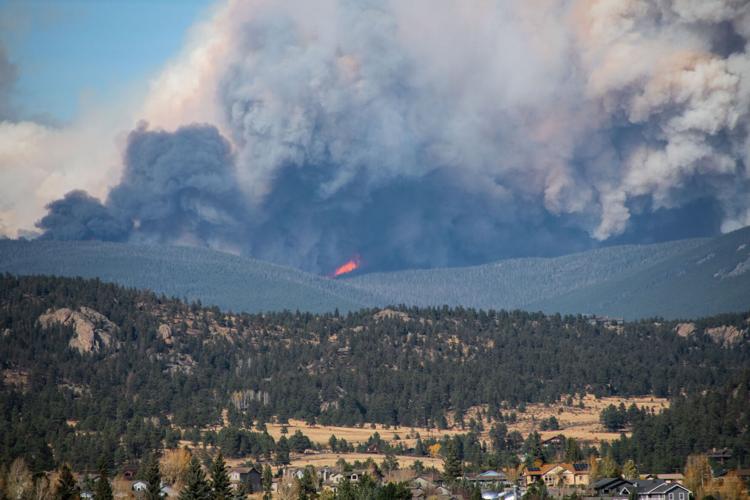 ---
Cameron Peak Voluntary Evacuations for Hwy 34 
Cameron Peak Fire officials have ordered Voluntary evacuations for Highway 34 from Drake to just west of the Dam Store. 
Voluntary evacuations are advised for residents and business occupants if they are concerned for their safety, feel they need additional time to exit the area, or have health conditions that may be aggravated by this incident. 
You are encouraged to move livestock and pets out of the area and to prepare for mandatory evacuations.
---
From The Town of Estes Park: At the request of #cameronpeakfire officials working to protect the evacuated area, power has been shut off to all customers of Estes Park Power & Communications from the top of the switchbacks through Glen Haven and down CR 43.
---
Cameron Peak Fire officials have ordered Mandatory Evacuations for Glen Haven, Glen Haven Retreat, Storm Mountain and Palisade Mountain. Residents and business occupants should evacuate the area immediately and as quickly as possible due to immediate and imminent danger. Do not delay leaving to gather belongings or make efforts to protect your home or business. Evacuating immediately not only supports your safety, but also allows emergency crews better access to the area. For updates, text the word LCEVAC to 888777 from your cell phone.
No orders have been issued for the Estes Valley.
Visit nocoalert.org for current updates.
Other resources can be found here: