All New: Festival of Lights to be held at the Events Complex
By: Kris Hazelton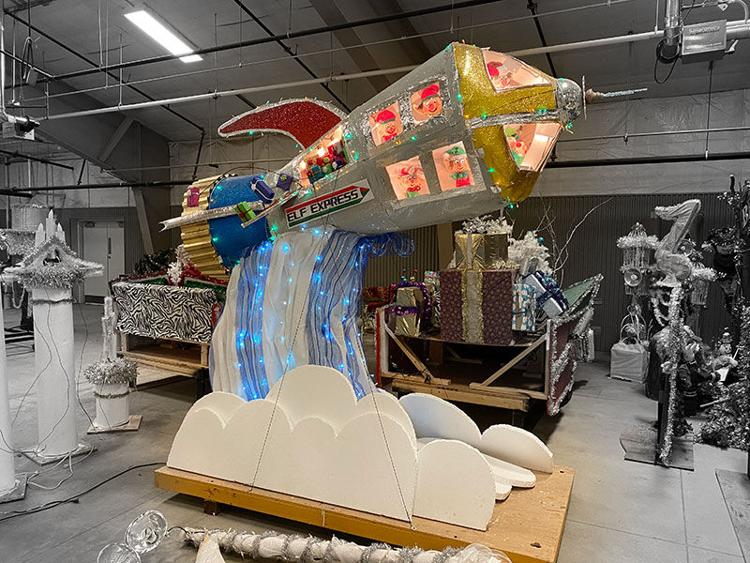 Due to ongoing public health and safety precautions, the Town of Estes Park's Events Department recently announced changes to the 2020 Catch the Glow Parade. Instead of our traditional mobile parade, the Catch the Glow Festival of Lights will be stationary and hosted on the grounds of the Town's Events Complex, at 1125 Rooftop Way. It will be available for viewing for multiple evenings over two weekends, starting the evening after Thanksgiving, Friday, Nov. 27.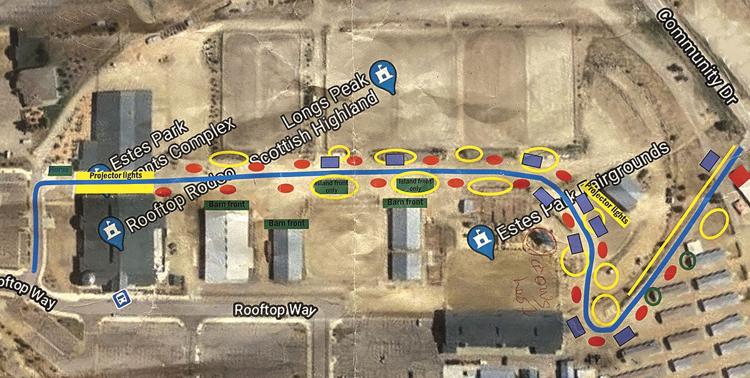 Plans are still evolving, but the Catch the Glow Festival of Lights will continue to feature whimsical new floats and displays all designed by the parade's Creative Director, local artist Michael Young. All of the displays and stationary floats at the events complex grounds will be brilliantly lighted. Spectators will be able to drive amongst the parade floats in the comfort, safety, and warmth of their own vehicles. Santa will greet everyone as they pass on this one-way drive through experience. As always, this event is free of charge.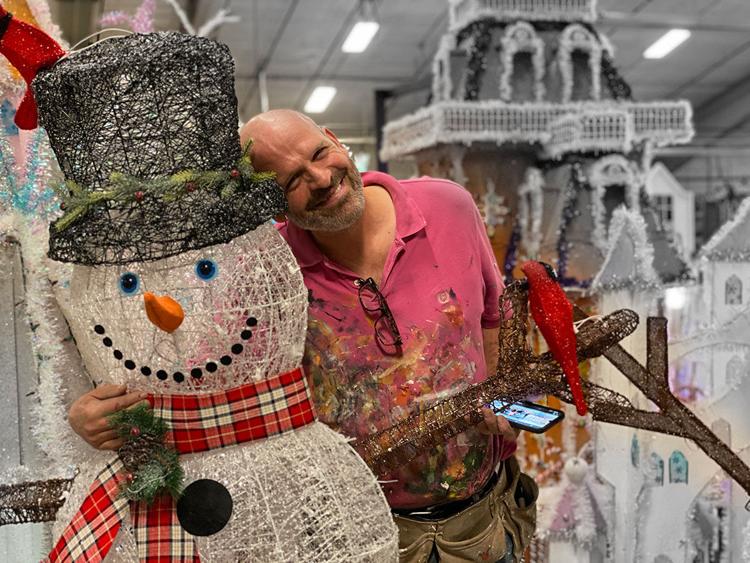 Michael is very excited about this new event. He's been busy working on the displays since mid-September, having to change his mind-frame from doing his usual two-sided floats and focusing on one-sided displays.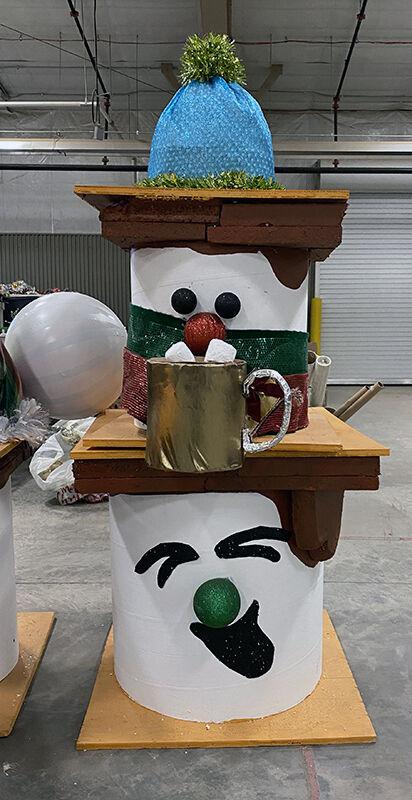 "Current event restrictions made it impossible for us to hold a traditional parade, but we are looking forward to offering this family favorite event in a new, creative way that will be safe, convenient, and available to all," said Rob Hinkle, Director of Events and Visitor Services. Michael is ever so grateful for the vision and guidance Rob has provided on this new project. He said, "We're breaking new ground here. Bless Rob's heart... he realizes that we all need something this year to brighten our lives, some kind of holiday cheer and this is the best and safest way to do it in a year of Covid. This festival is going to be amazing and fun for the entire family."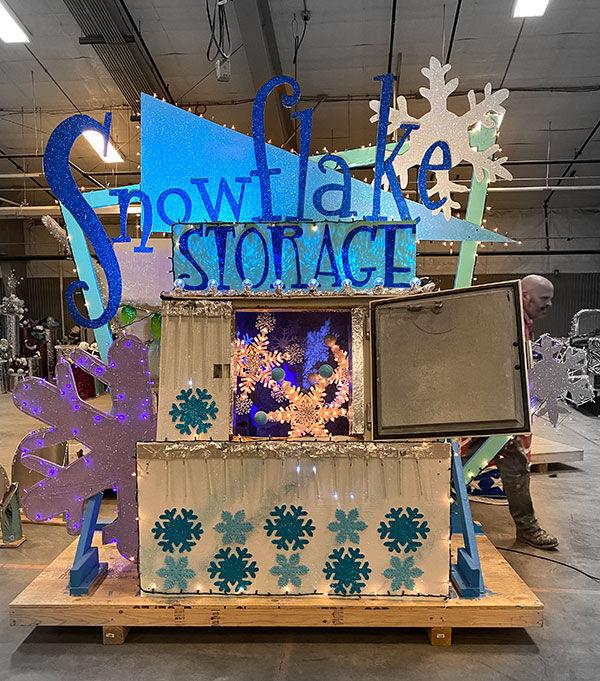 Michael has a lot of space to fill this year on the one way drive-through and he told us, "We're really loading up on lights for the "boulevard" that will go through the event complex." This is a whole new concept, but it will be nothing less than amazing, just as each and every one of his Catch the Glow parades have been.
One of the displays Michael has created is one he's wanted to do for years, the 12 Days of Christmas. He said, "I never designed this before since I would have had to build it on two sides, making it twice the project. This year, I can finally make the 12 Days of Christmas the way I've been dreaming of it all these years, I'm really excited about it!"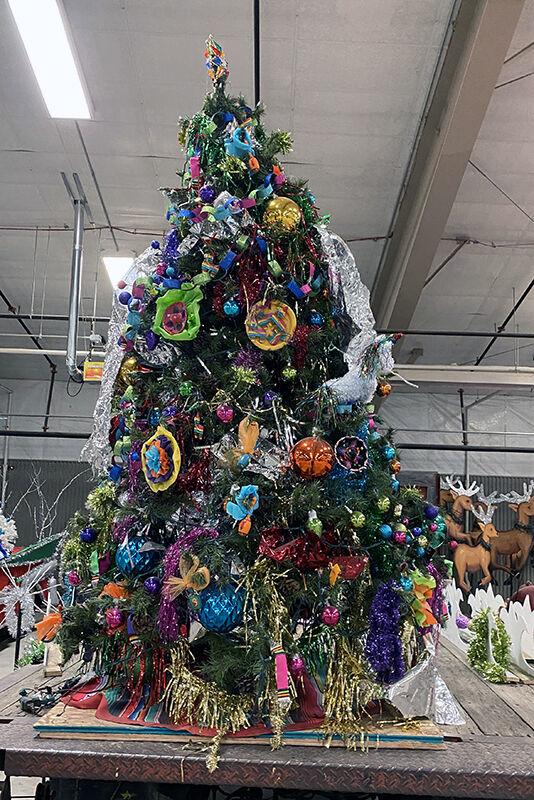 Another amazing aspect of this new event is there will be six evenings for people to come out and enjoy these displays. Hundreds, maybe even thousands more people will be able to get out and see Michael's wonderful creations, as opposed to just a one-night parade. And the best thing? You can do this all from the warmth of your vehicle. People who haven't been to a downtown parade for years for whatever reason, are excited about this new opportunity to enjoy some holiday fun. As you drive through, festive music will be playing to help get you into the holiday spirit.
Downtown businesses will have the benefit of folks shopping and dining at their establishments throughout the day, not having to worry about parade parking or reserving the perfect perch for the parade. Instead, after the shops close, the Festival of Lights display will be available to drive through. Holiday revelers can enjoy dinner before or after their trek through the lighted layout.
Other displays Michael is creating are a special tribute/thank you to the firefighters, visions of sugar plums, Christmas Story/Vacation home, a tribute to our veterans, snowflake storage, an amazing rocket ship, an adorable s'mores family, holiday candy shop/disco and many others.
Michael said, "I am 110 percent excited about this new event, who knows...it may become what we do in the future years as well, if it's successful! There's still some more work to do but we'll be ready by Friday, November 27. Things are coming together nicely."
Michael is making history in Estes Park once again. There is no doubt that the love and artistic talent Michael puts into each and every one of his projects will shine through this year at the first ever, Catch the Glow Festival of Lights!
Business sponsors are still needed to be able to offer this much-anticipated event. Due to the unusual circumstances this year, sponsorship fees have been reduced to encourage more businesses to participate. Sponsorship of Town-constructed floats, which include a highly-visible banner featuring the name of the business sponsor, start at $300.
For more information please contact the Town of Estes Park Events Division at 970-586-6104, or events@estes.org.
The final schedule and times of the drive-through will be released soon and will be published in the Estes Park News.