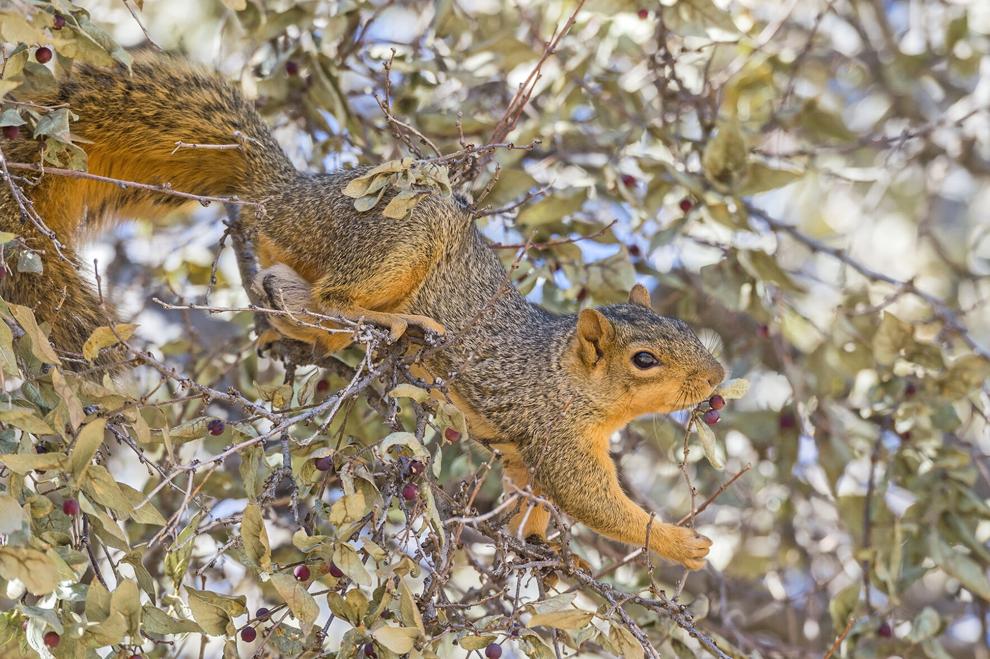 By: Dawn Wilson
This week's featured animal is the fox squirrel. Although more prevalent in communities along the Front Range, the fox squirrel can be seen in Estes Park but not typically in Rocky Mountain National Park. Here are a few more fun facts about this busy little animal.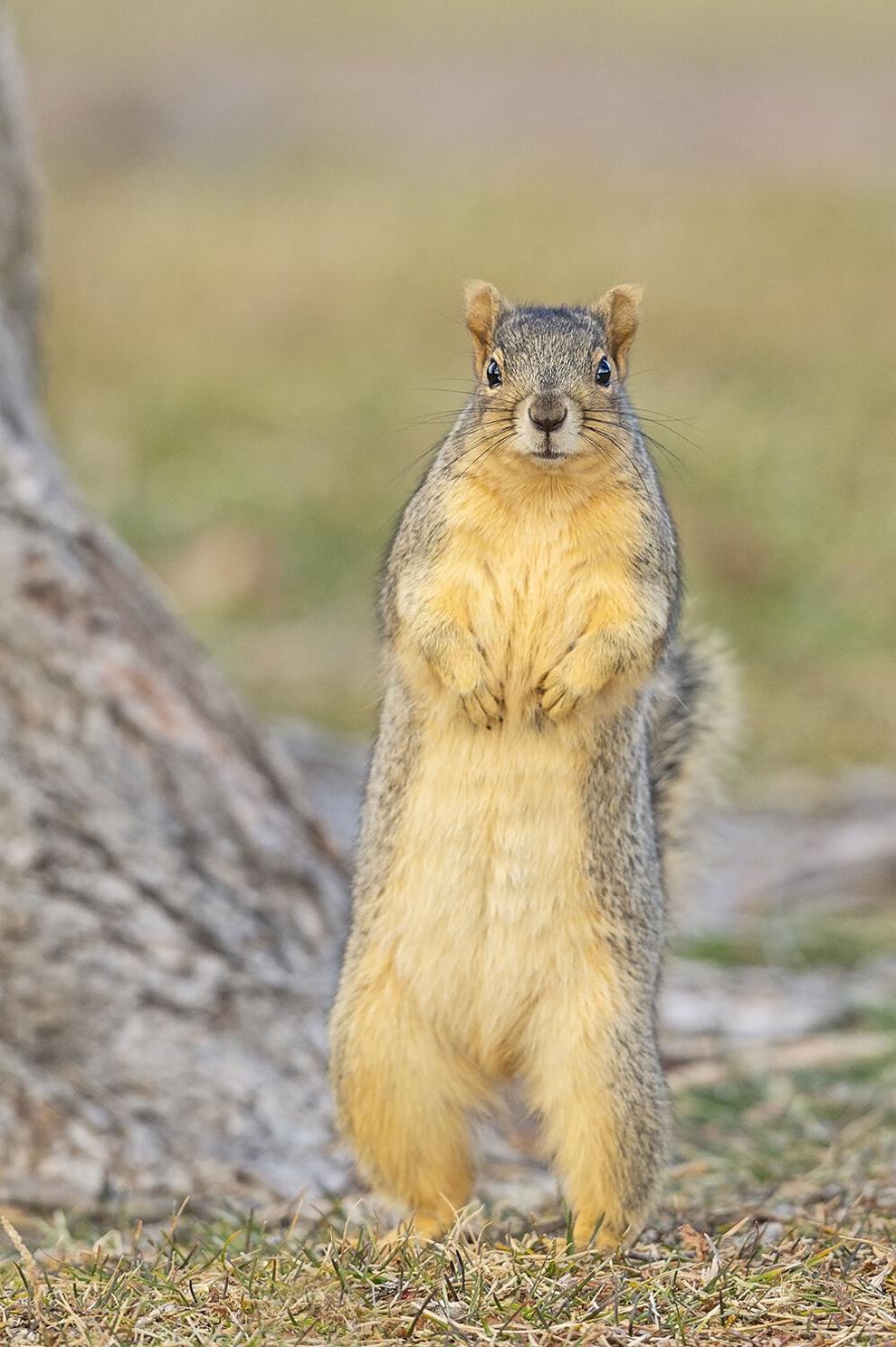 1. Colorado is home to three tree squirrels: fox, Abert's and pine.
2. The fox squirrel is the largest species of tree squirrel native to North America.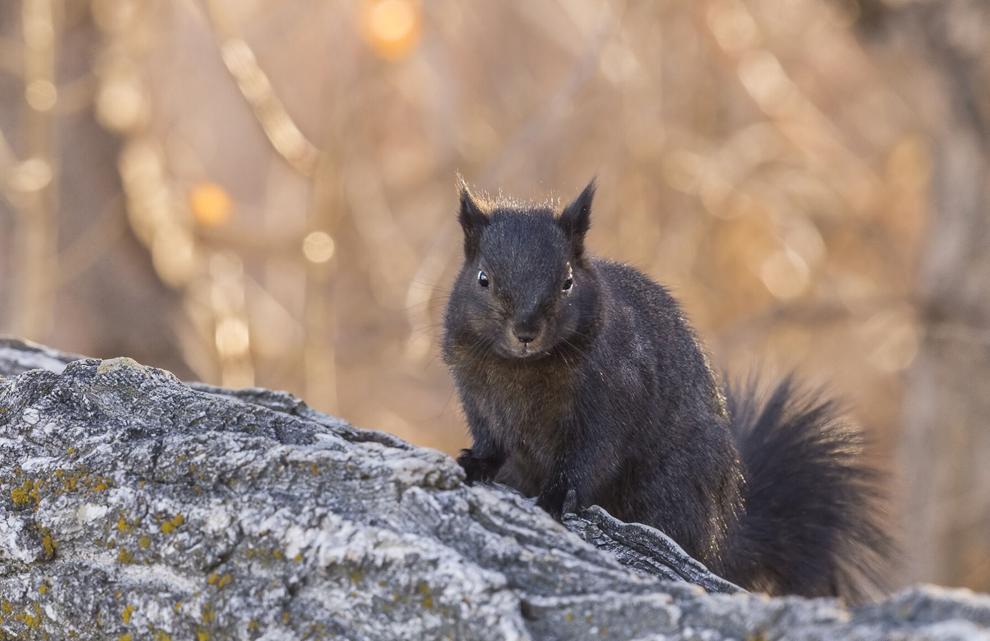 3. Similar in appearance to the eastern gray squirrel, with a gray upper body and big, bushy tail, the fox squirrel can be identified by its brownish-orange underside. The fox squirrel may also be seen in a full black coat, but this color variation is more prevalent in lower-elevation towns along the Front Range.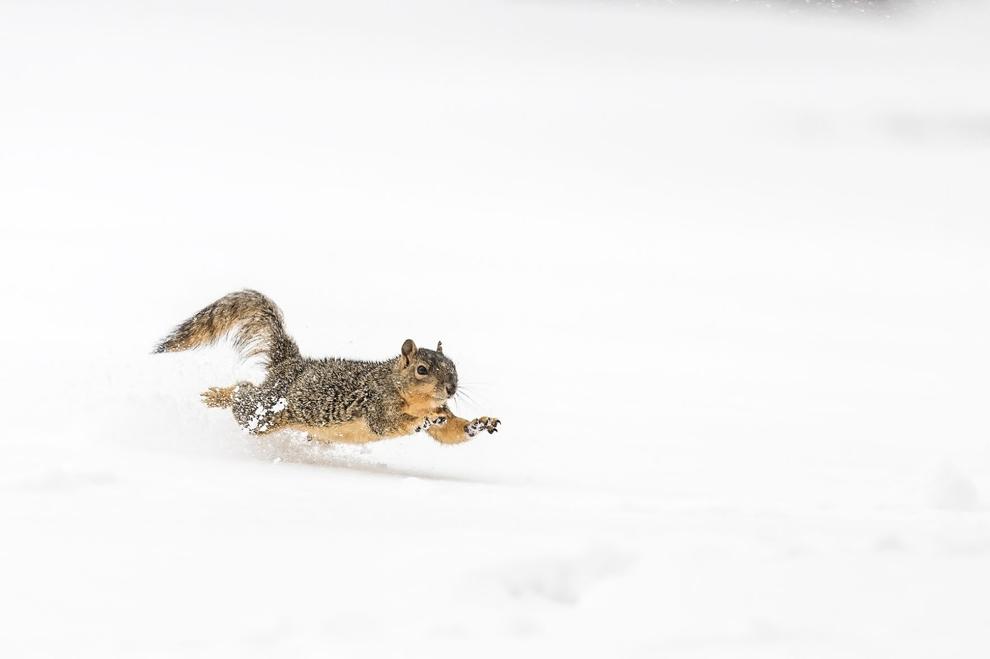 4. Eastern Colorado is on the western edge of the fox squirrel's natural range. They have also been introduced in other western states, like California, Oregon and Montana.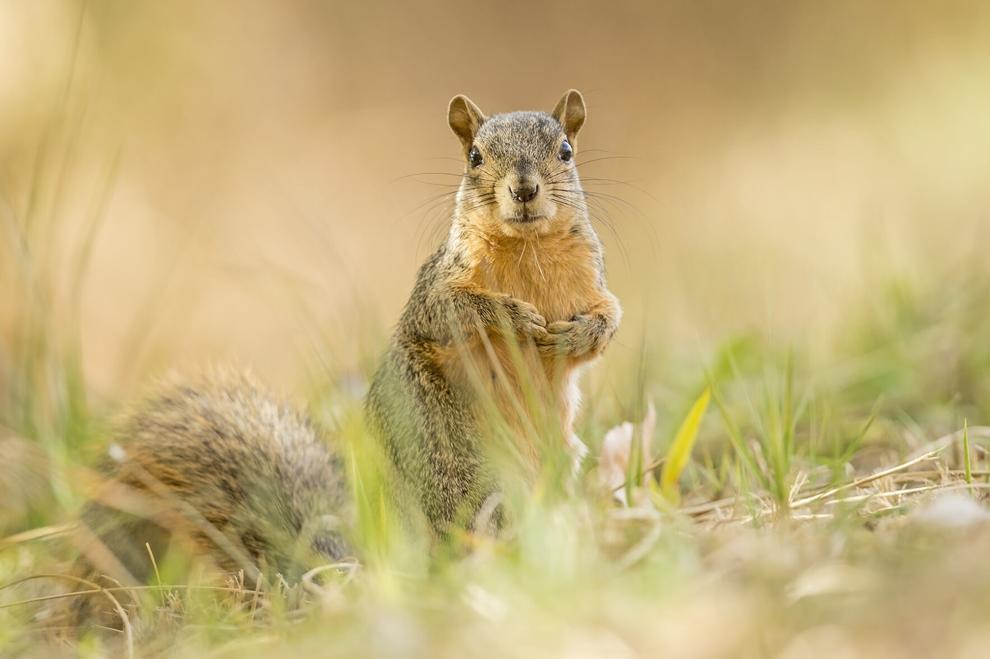 5. Fox squirrels are diurnal (active during the day) and spend much of their time foraging for food on the ground. They are, however, agile climbers and build caches of food for later consumption. Shelled foods, like nuts, are preferred for storage because they do not spoil as quickly as non-shelled foods.
Dawn Wilson is a professional and award-winning nature photographer who lives in Estes Park year-round. You can see more of her work, join one of her Rocky tours, and purchase prints and calendars at DawnWilsonPhotography.com or follow her on Instagram:
@dawnwilsonphoto.