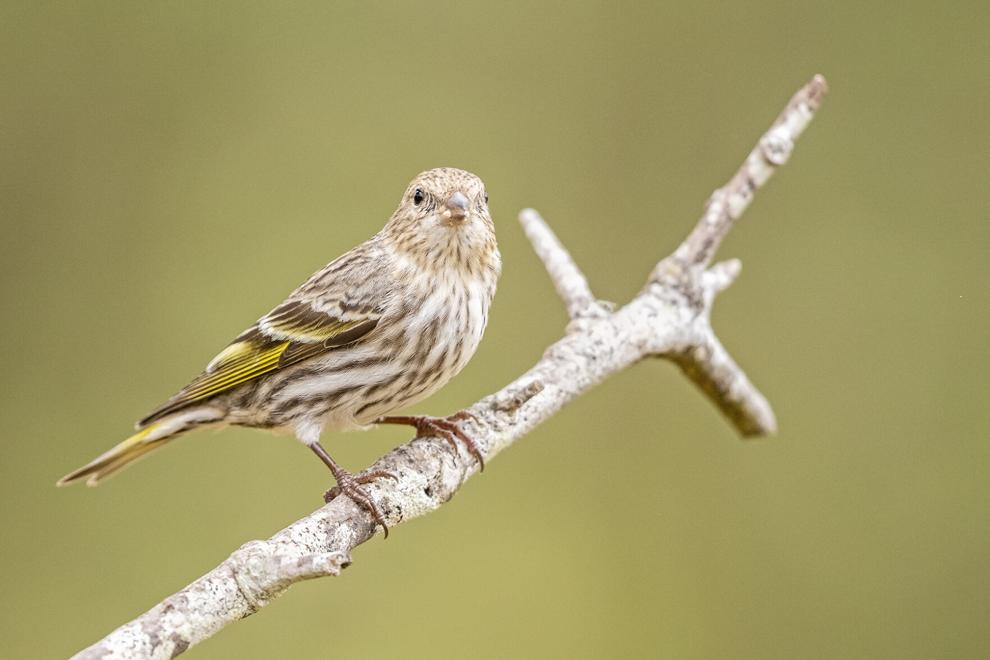 By: Dawn Wilson
This week's featured animal is the pine siskin. If you are not sure if you have seen one of these dark streaked finches with yellow markings on their wings and tail, just watch your bird feeders during a snowstorm. Dozens of these little birds will seem to appear out of nowhere.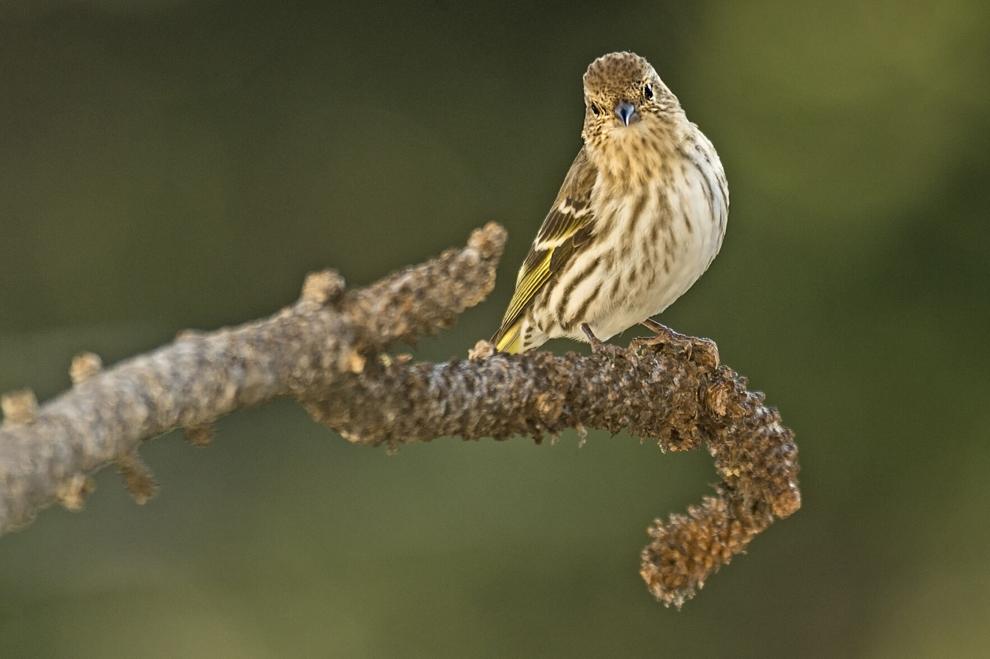 1. The term "siskin" refers to this bird's chirp, making the literal description of this bird the "pine chirper."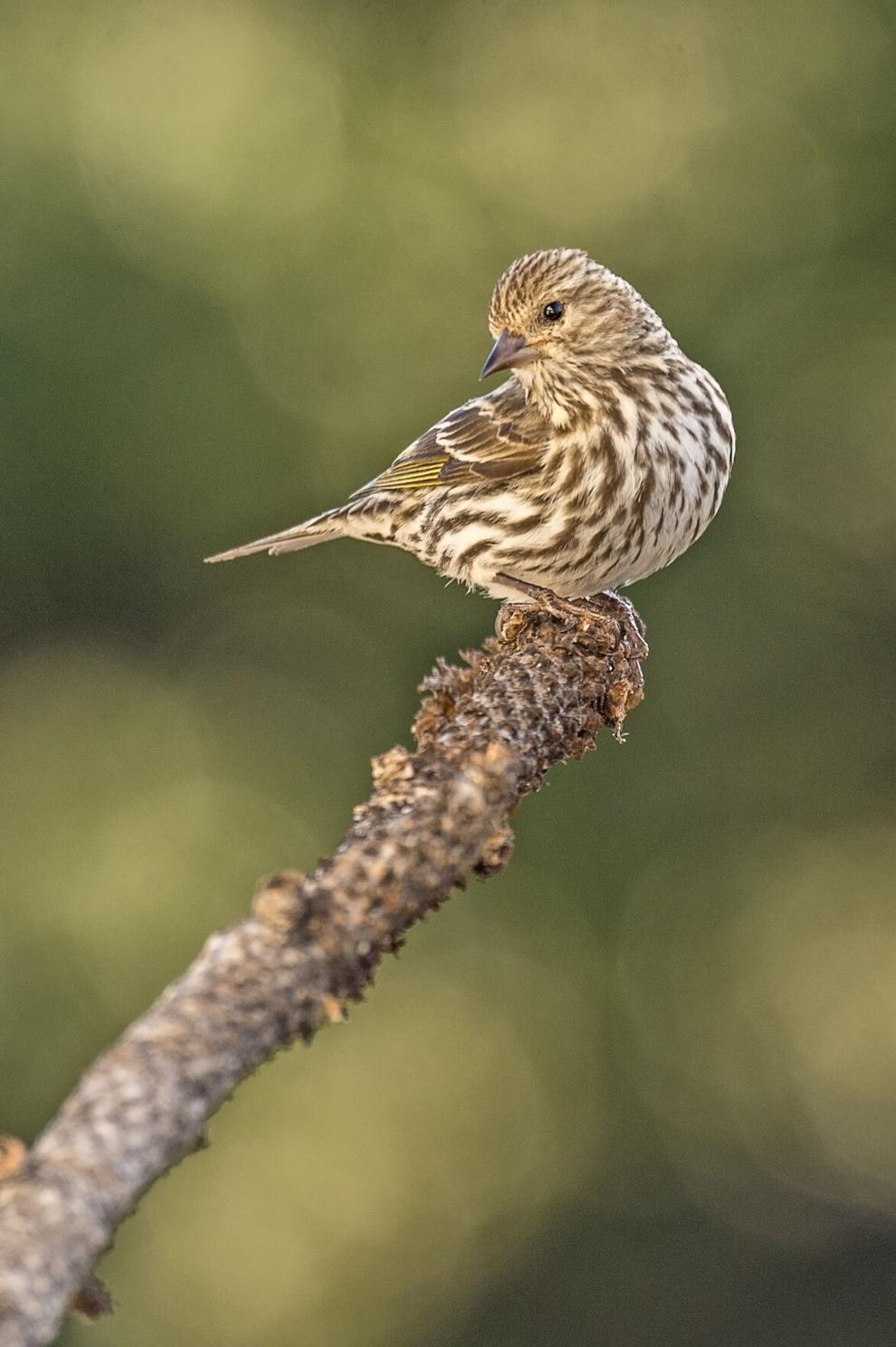 2. The pine siskin is the most common of the irruptive winter finches, a group of several species of birds that depend on seeds of conifer trees for food.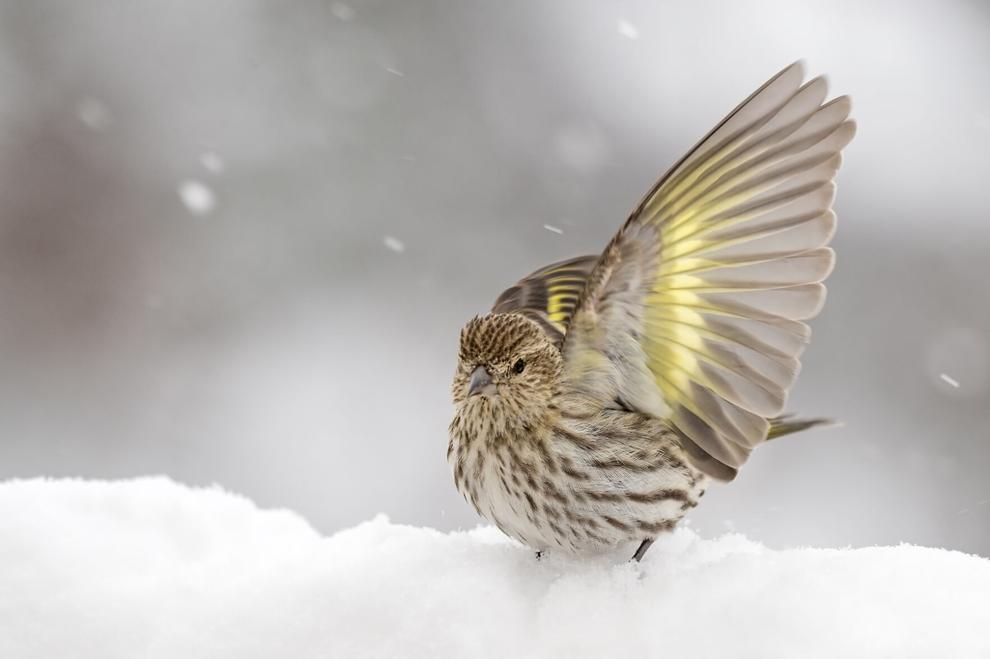 3. A year-round resident of Estes Valley and Rocky Mountain National Park up to 11,000 feet, these birds breed as far north as central Alaska and all the way down to Texas and New Mexico.
4. Siskins typically go through population cycles or irruptions every two or three years.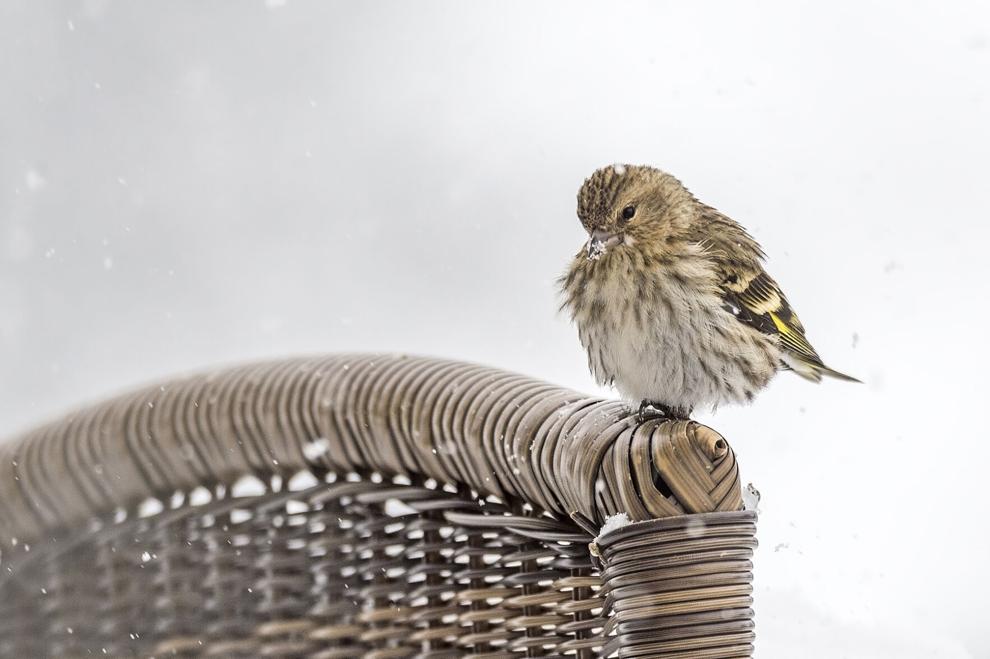 5. Pine siskins, like most northern finches, like salt so you may see them in the winter along roads licking salt.
Dawn Wilson is a professional and award-winning nature photographer who lives in Estes Park year-round. You can see more of her work, join one of her Rocky tours, and purchase prints and calendars at DawnWilsonPhotography.com or follow her on Instagram: @dawnwilsonphoto.