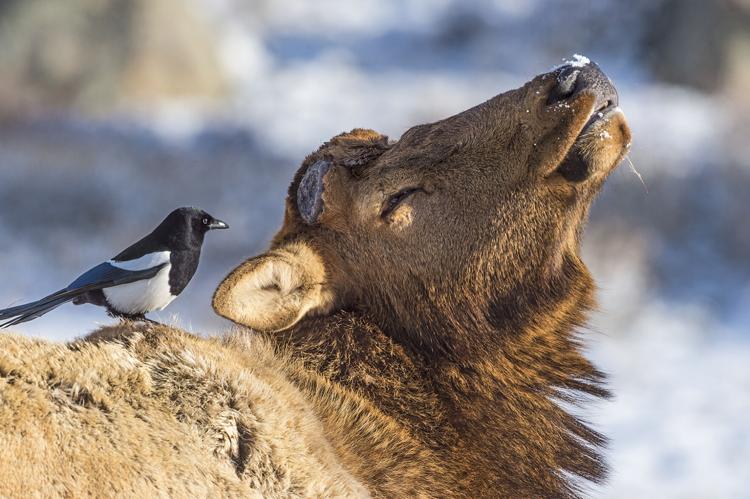 By: Dawn Wilson
This week's featured animal is the black-billed magpie in honor of National Bird Day earlier this week. These very boisterous birds are a common site throughout Estes Valley and Rocky Mountain National Park. Check out these fun facts to discover the uniqueness of this member of the corvid, or crow, family.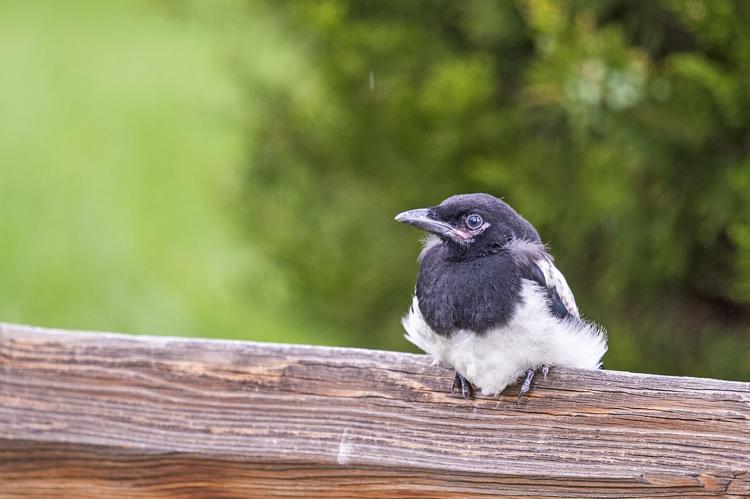 1. Estes Valley is an ideal location for magpies as one of their feeding strategies is to land on the backs of large mammals to pick ticks and other insects from the fur. The elk of this region provide an ideal location for this protein-rich menu.
2. Research studies have shown that magpies are one of the few animals that can recognize themselves in a mirror.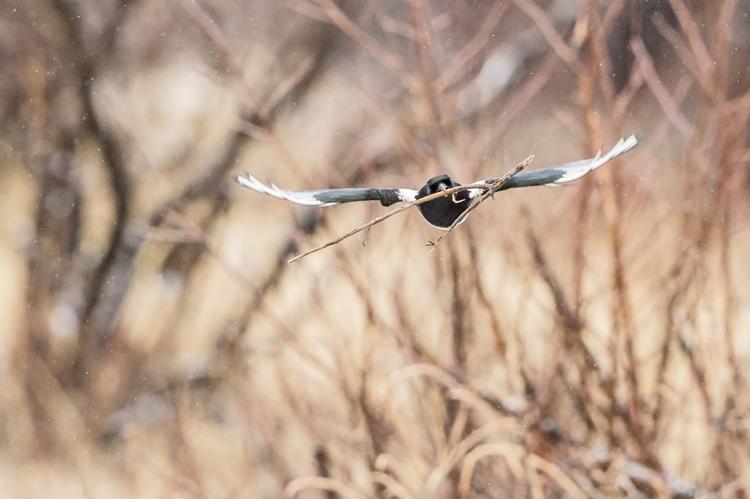 3. Magpies build unique, bulky nests with strong sticks and twigs that can take up to 40 hours to construct per nest, have a dome on top, and have two entrances.
4. Black-billed magpies can use scent to locate food, a trait not common in birds.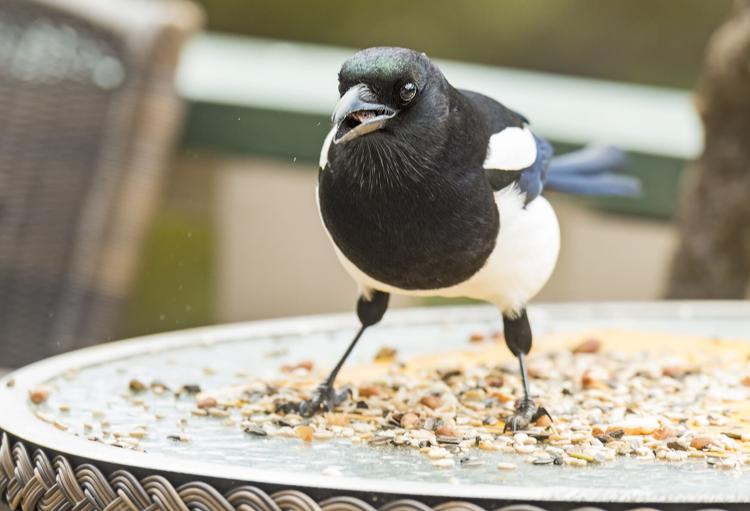 5. A cousin to the local, black-billed magpie and very similar in appearance, the oriental magpie is the national bird of Korea.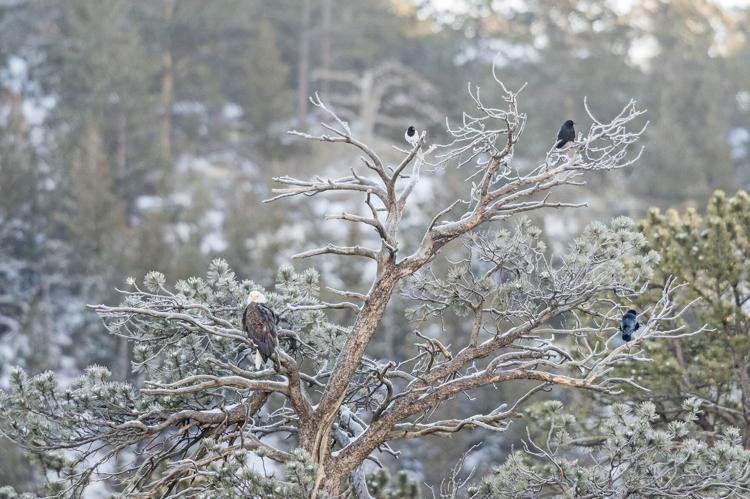 Dawn Wilson is a professional and award-winning nature photographer who lives in Estes Park year-round. You can see more of her work, join one of her Rocky tours, and purchase prints and calendars at DawnWilsonPhotography.com or follow her on Instagram: @dawnwilsonphoto.