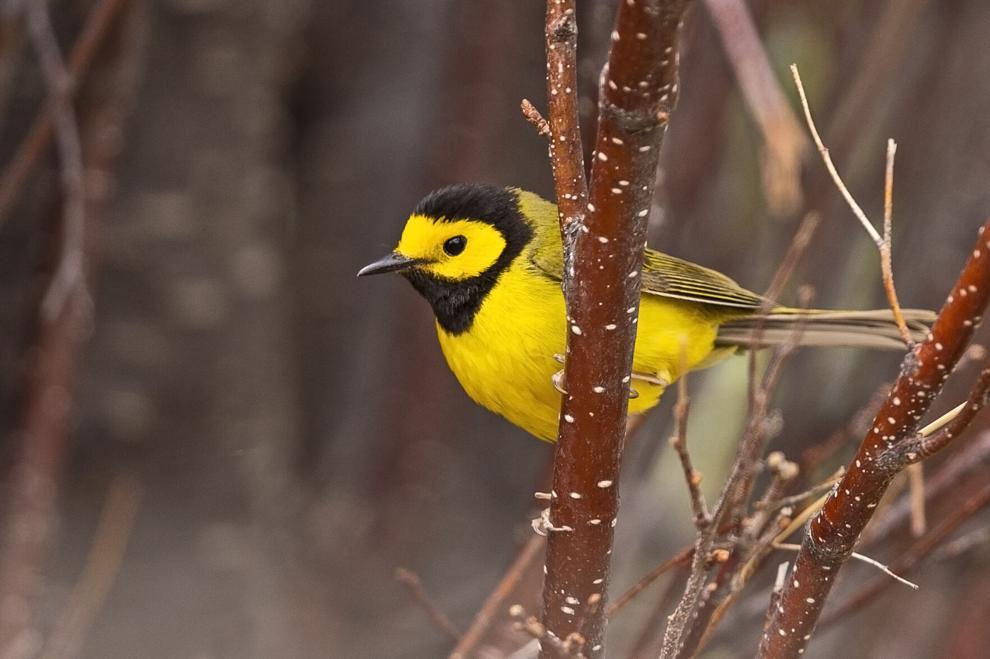 By: Dawn Wilson
This week's featured animal is a rare one for Estes Park, the hooded warbler. I recently had a very unexpected sighting of one near Lake Estes. There was no doubt what I saw was a hooded warbler. Even though I had only previously seen one, and that was in its more natural region of Louisiana, the very distinct appearance of this small songbird was undeniable. Here are some fun facts about this unique looking bird.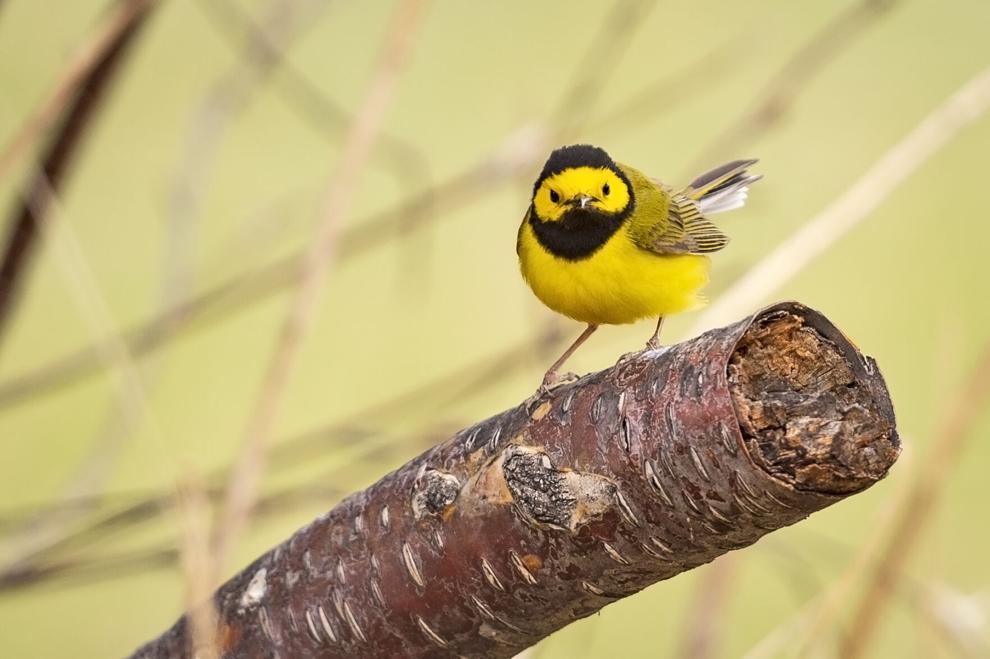 1. The scientific name for the hooded warbler is Setophaga citrina. Citrina is Latin for citrine, and refers to anything similar to the bright yellow of a lemon, such as the dazzling yellow feathers of the hooded warbler.
2. Studies have shown that the hooded warbler is extremely territorial of its winter habitat, and male and female hooded warblers use different winter habitats with females in scrubby forest and males in mature forest.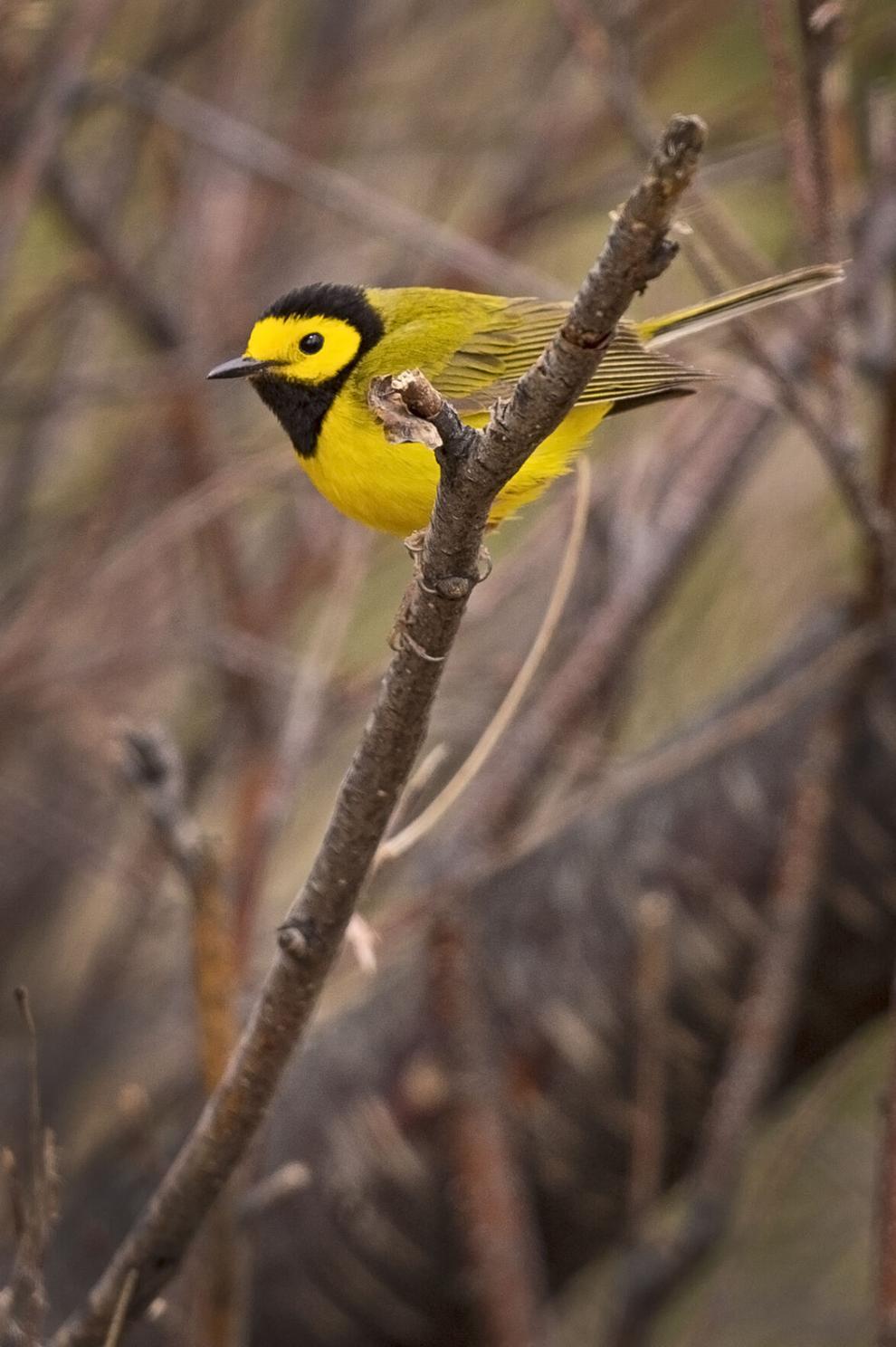 3. The hooded warbler is named for its distinct black hood and contrasting yellow face.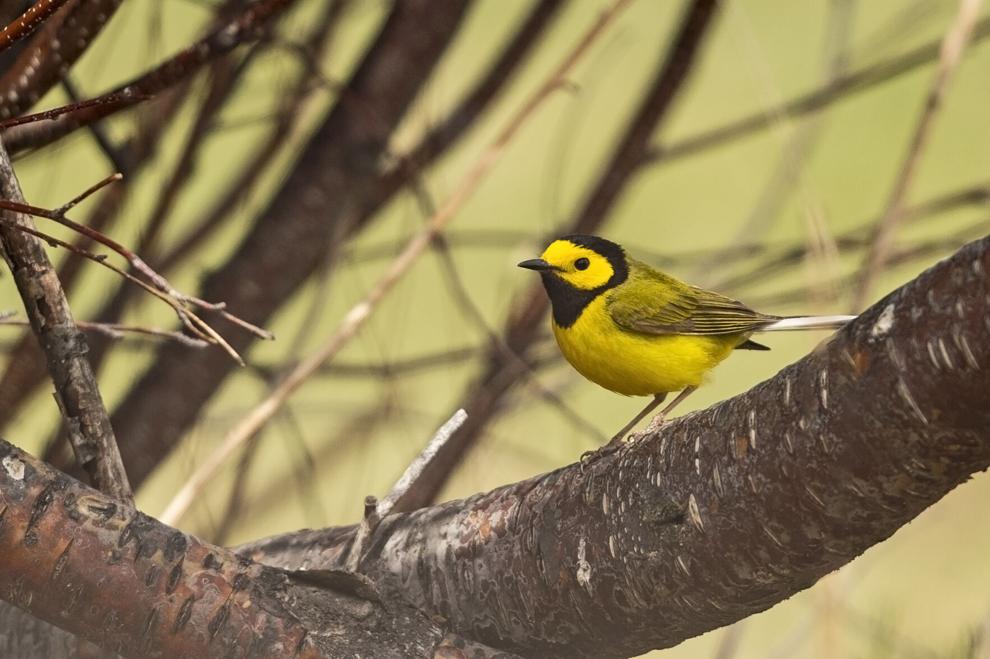 4. Like many songbirds, the female hooded warbler has duller yellow feathers to help with camouflage. Females also lack the black hood.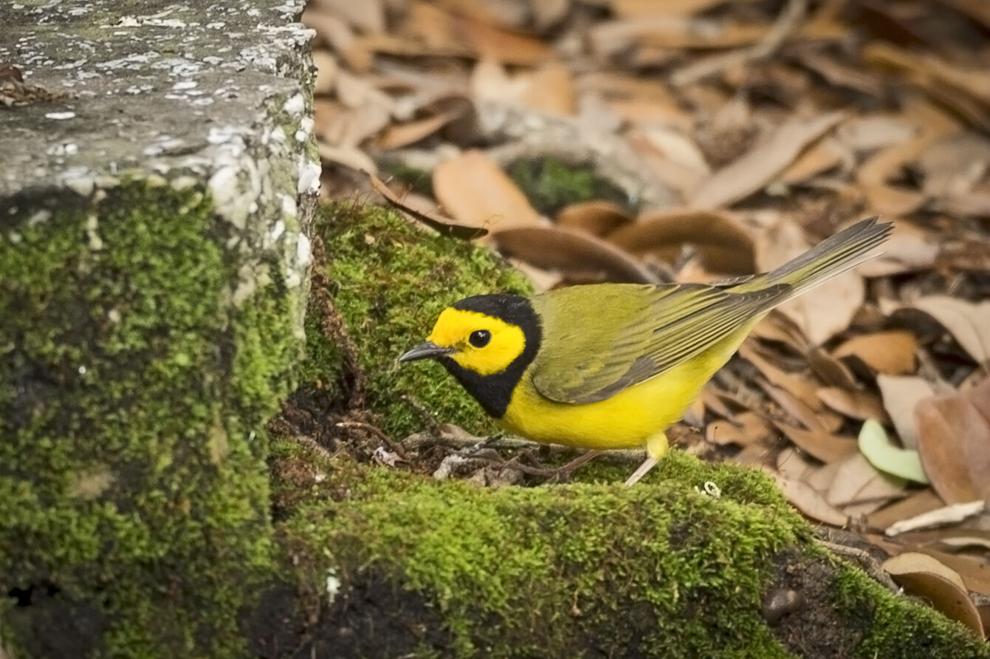 5. The typical range of the hooded warbler in summer is from Wisconsin, Iowa, Michigan, and southern New England south to the Gulf Coast and northern Florida. It spends its winters in the tropics of southern Mexico, the West Indies, and farther south. The hooded warbler isn't even listed in the National Audubon Society Field Guide to Birds: Western Region; it is a very uncommon bird to see in Estes Park.
Dawn Wilson is a professional and award-winning nature photographer who lives in Estes Park year-round. You can see more of her work, join one of her Rocky tours, and purchase prints and calendars at DawnWilsonPhotography.com or follow her on Instagram: @dawnwilsonphoto.