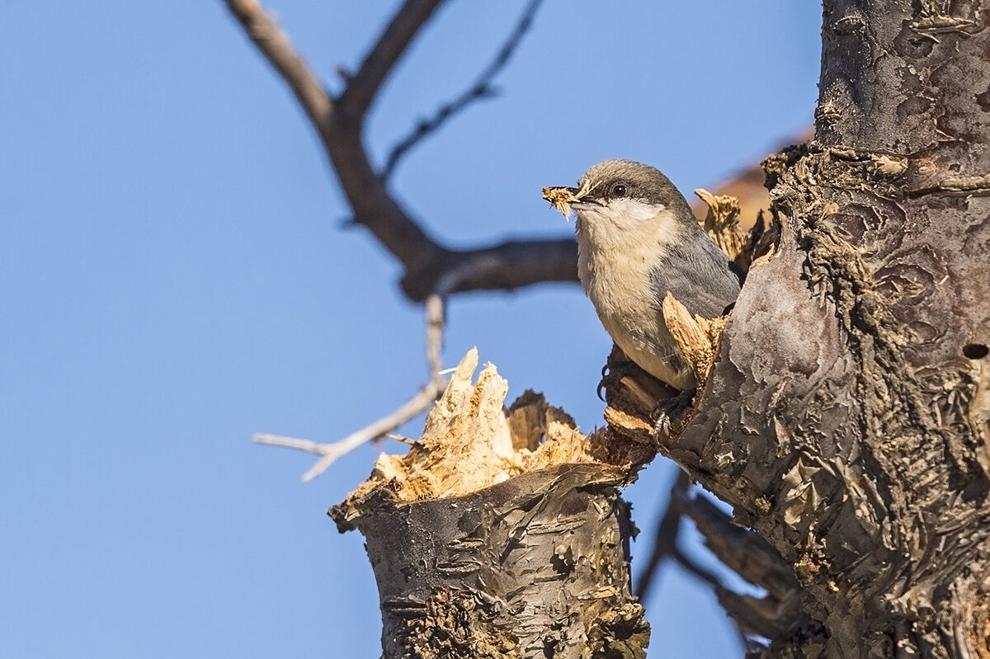 By: Dawn Wilson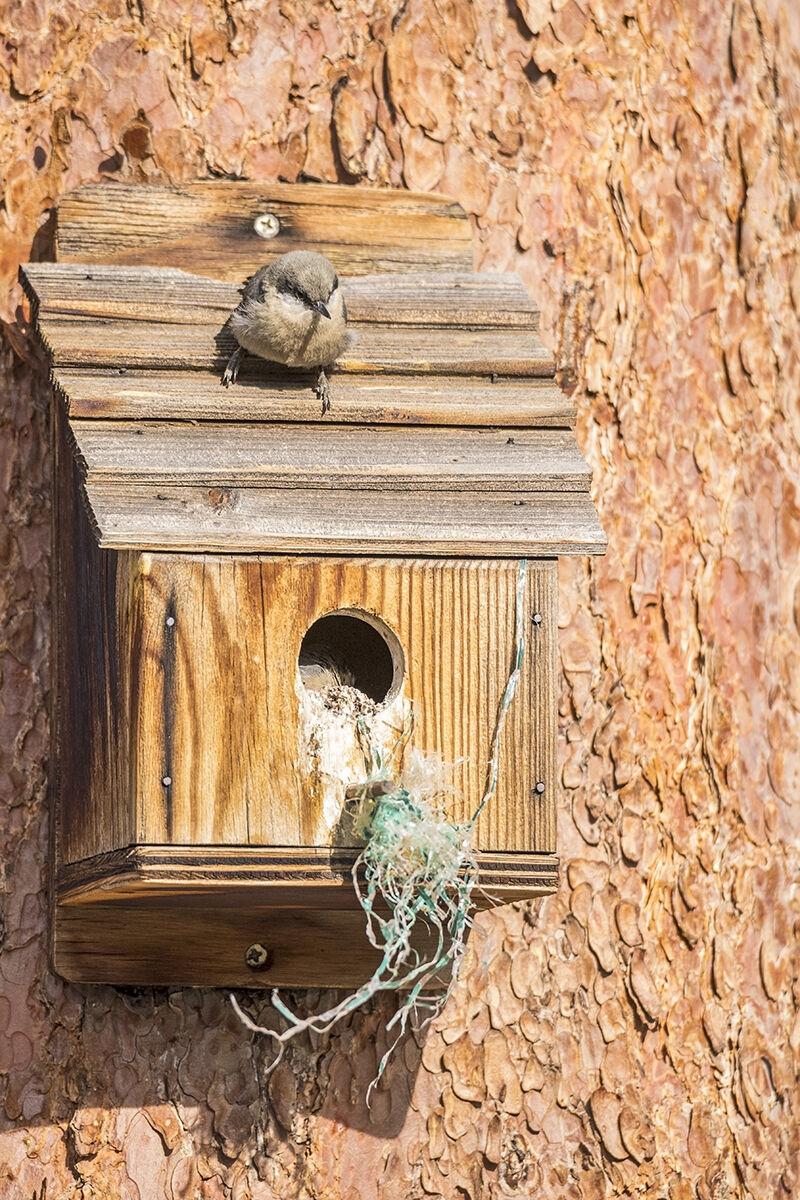 This week's featured subject is the pygmy nuthatch. These small and vocal birds are year-round and abundant residents of Estes Park. Look for them clinging to trunks or the undersides of branches of ponderosa pine trees. Here are some more fun facts about our small neighbor in Estes Valley.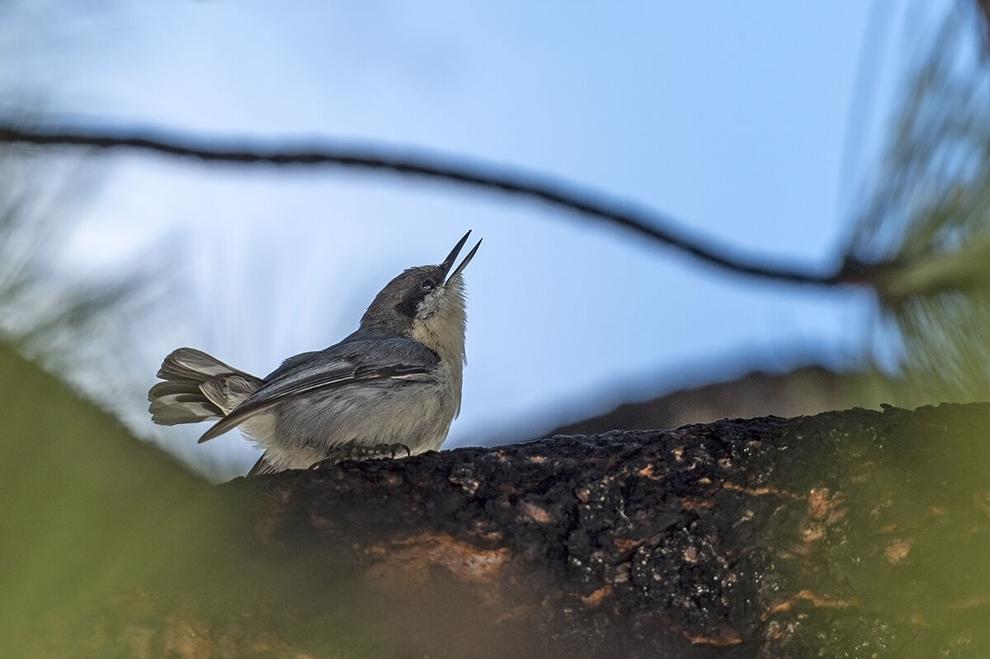 1. This tiny songbird is the smallest of the three nuthatches in western North America. It can weigh only 0.3 to 0.4 ounces.
2. Pygmy nuthatches are social birds. They will breed cooperatively and roost in groups in tree cavities during cold nights. They are so communal that no records exist in the world of these birds roosting alone.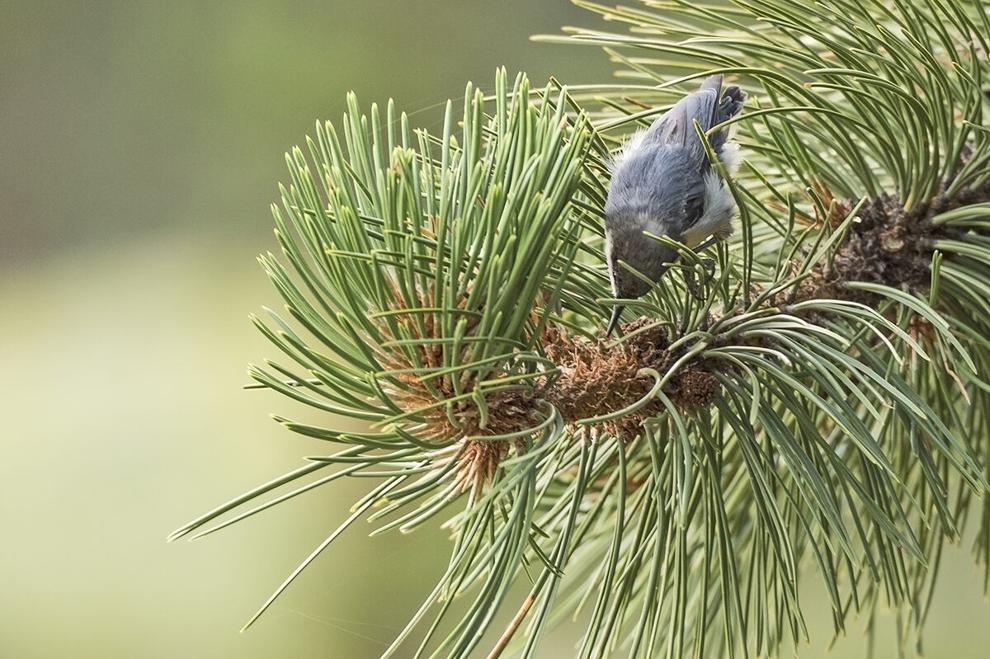 3. Long-needled pine forests are the typical habitat for pygmy nuthatches, with ponderosa pine forests being their preference.
4. Pygmy nuthatches climb tree trunks and cling to branches to search under the bark and in needle clusters and pinecones for insects, like beetles, wasps, and caterpillars.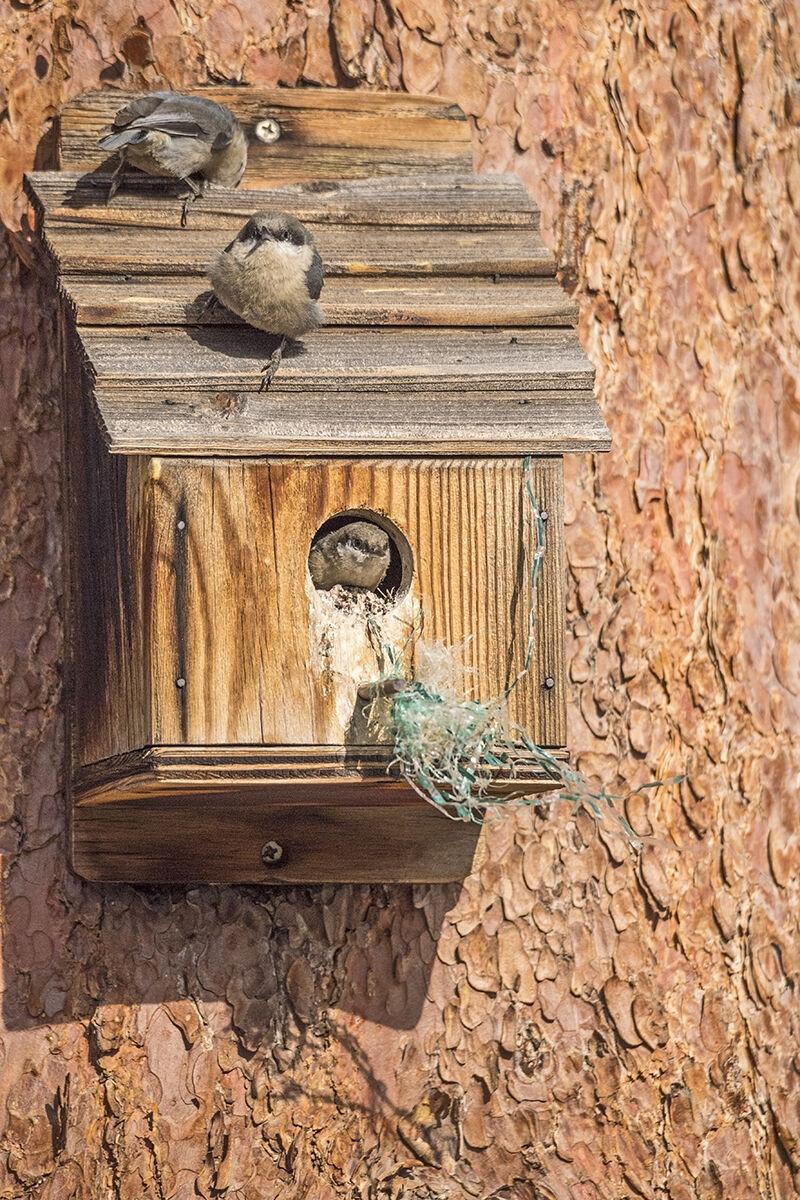 5. A group of nuthatches is collectively known as a "jar" of nuthatches.ing the hindfoot 180 degrees.
Dawn Wilson is a professional and award-winning nature photographer who lives in Estes Park year-round. You can see more of her work, join one of her Rocky tours, and purchase prints and calendars at DawnWilsonPhotography.com or follow her on Instagram: @dawnwilsonphoto.