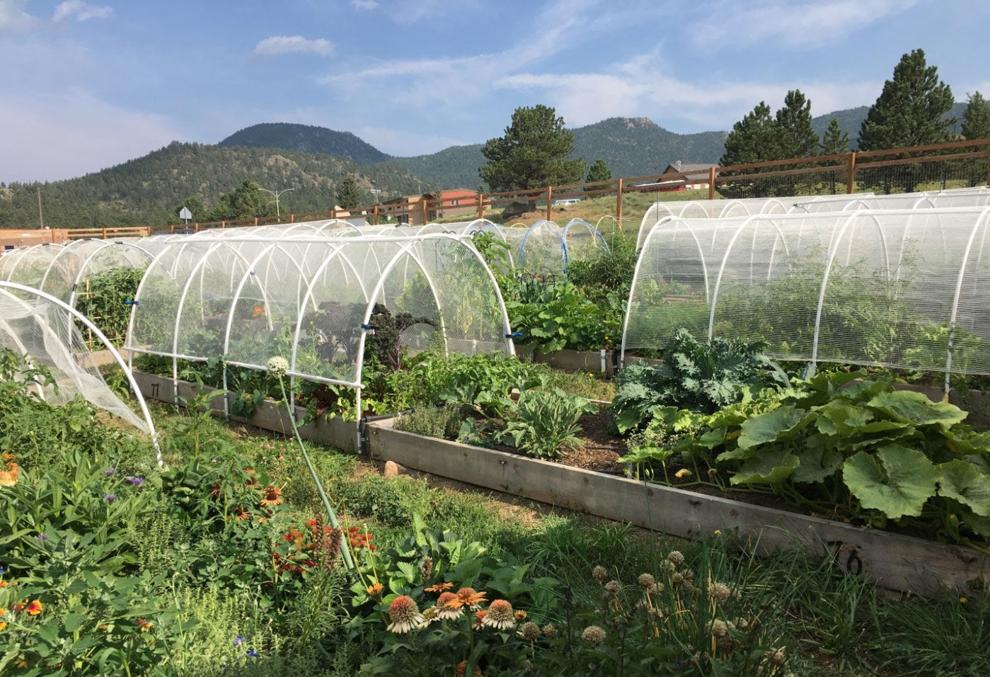 By: Estes Valley Community Garden Board
The Estes Valley Community Garden still has a few plots open for the 2021 growing season. If you are interested in gardening, you could rent one of our 4' x 10' plots and enjoy a harvest of vegetables, small fruits, or flowers in the coming summer. 
This season will be the fifth for Estes Valley's community garden. Each of the past years, we have made investments and added services to improve our garden and make gardening more enjoyable and accessible for our gardeners. Despite the pandemic, 2020 was no exception.
During 2020, we were able to make several improvements at the garden, mostly financed through an AARP Community Challenge Grant, one of only four awarded in Colorado.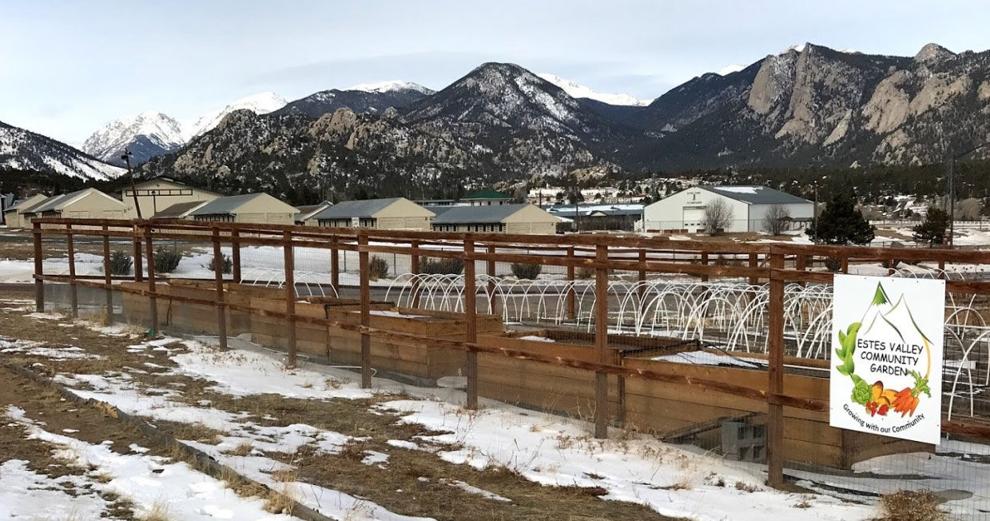 With these funds, six plots were converted from 8" to 34" tall, increasing the total to 18 of these tall plots. These plots are assigned to physically limited gardeners who request them, on a first come, first served basis.
A cold-water hand wash station was installed for gardeners to clean up after working in their plots, and to improve sanitation during the pandemic. A green-waste box was built so gardeners no longer have to dispose of their own green waste – weeds, clippings, and other non-food debris. The EVCG is now transporting green waste to the transfer station.
The AARP funds were also used to install new entry signs that will be updated as public health guidance changes while the pandemic continues, and to extend the garden's drip lines to all common areas.
Being an Estes Valley community gardener is about more than gardening. Every year, many gardeners donate part of their fresh produce to Crossroads Ministry's Food Bank, and several plots are sponsored exclusively to grow for the Food Bank. The Community Garden also provides sponsorships to low-income gardeners, EVICS, and the Estes Park Elementary School Garden Club.
In normal times, the Community Garden organizes in-person educational programs and gatherings at the Garden, including some tailored for younger gardeners. Children are always welcome at the Garden with supervision, and it is fun to see families working on their plots together. While in-person programs likely will not be possible this coming season, the Board is making arrangements for virtual orientation and educational programs.
If you are interested in joining the Community Garden for the 2021 season, follow the "Get a Plot" link on evcg.org to obtain an application form.
For more information about the Estes Valley Community Garden, visit evcg.org or email your questions to the Board at evcg@evcg.org.
A short video on four key innovations made in 2020 with the AARP funds can be seen on YouTube under a new Estes Valley Community Garden channel. More information about the AARP Challenge Grant program and other nationwide recipients is available at aarp.org.