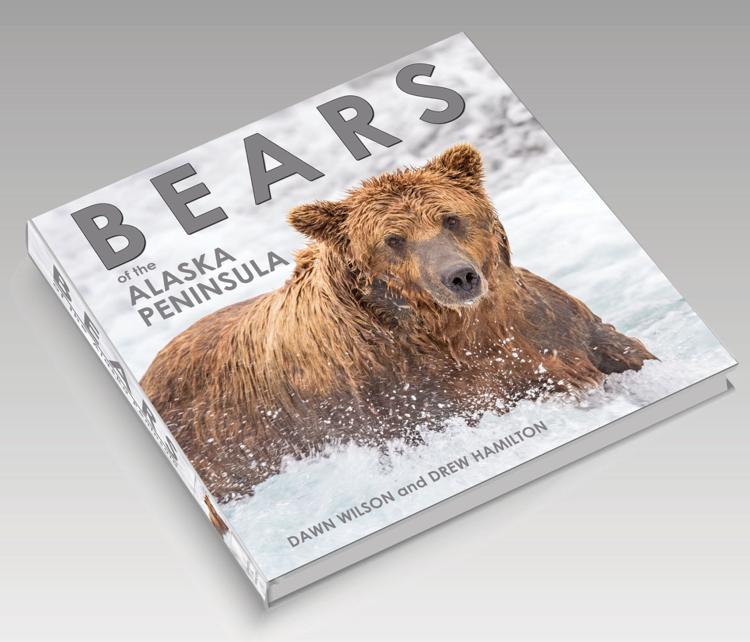 Local resident Dawn Wilson and co-author, Drew Hamilton, announced today the launch of a new book—BEARS of the Alaska Peninsula—to raise awareness about brown bears on the Alaska Peninsula and a proposed mine that will forever change the bears' habitat in the region. Dawn Wilson is a travel writer and professional nature photographer specializing in photographing the wildlife of the Rocky Mountains and Alaska. Drew Hamilton is a former guide and ranger at McNeil River State Game Sanctuary and currently serves as President of Friends of McNeil River.
A portion of the sale from each book will be donated to Friends of McNeil River to help them in their fight to stop this mine from becoming a reality.
"On my latest trip to Lake Clark National Park, I learned more details about Pebble Mine and was stunned at its wide reach throughout the Alaska Peninsula, " said Ms. Wilson. "After returning home, I spent quite a bit of time thinking of ways I could help from here in Colorado and decided to use my library of more than 31,000 photos. "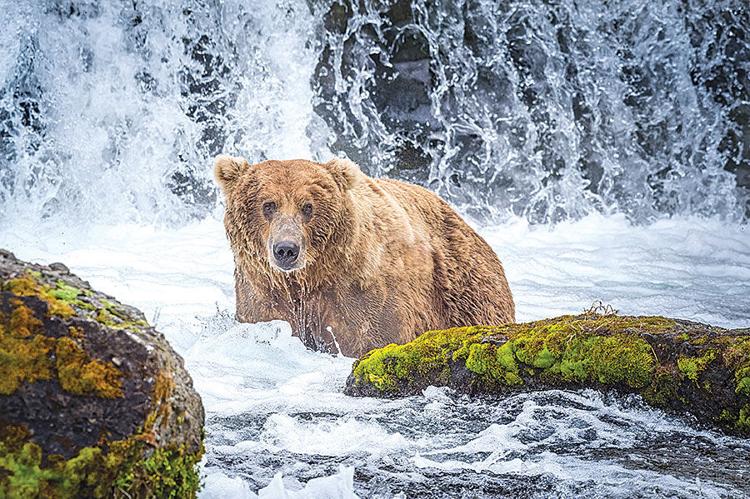 More than 30,000 bears call Alaska home, which is about 98% of the U. S. brown bear population; many of them live on the Alaska Peninsula. This 497-mile stretch of land starts on the southwest region of mainland Alaska and runs down to the Aleutian Islands, and separates Bristol Bay, an arm of the Bering Sea, from the Pacific Ocean. The Aleutian Range runs down the entire length of the peninsula.
Like much of Alaska, a large portion of this region is pristine, untouched habitat and home to a wide variety of animals and protected public lands, including Katmai National Park and Preserve, Lake Clark National Park and Preserve, and McNeil River State Game Sanctuary.
Pebble Mine, which will be the largest mine in North America if built, and the infrastructure required to operate the massive facility will affect all of these regions. The infrastructure includes but is not limited to roads for moving ore out of the mine, power plants for running the facilities, and barges moving up and down the coast on the Bristol Bay and Cook Inlet sides of the peninsula. These facilities will be located in bear denning areas, will cut migration corridors, and will potentially reduce or destroy salmon habitat, which the bears rely on for food. The mine is also expected to have significant impacts on the bear viewing and salmon fishing industries, which may affect the livelihoods of local Alaskans.
"It is hard to fathom how one mine can have such a widespread impact, " said Ms. Wilson. "But this entire region will see the effects from Pebble Mine. Drew and I have put this book together to show what is at stake for the bears and the region. "
The book will be a visually stunning, 136-page, full-color, hardcover book filled with more than 120 images of brown bears and some of the stories behind the photos. The images were taken during Ms. Wilson's 12 trips to the region and Drew's time as a ranger and bear-viewing guide on the peninsula.
Pre-orders are currently being taken for the book, which is expected to be released in mid-March 2020.
For more information about the book or to pre-order a copy, visit www.DawnWilsonPhotography.com/Calendars-and-Books. For more information about the fight against Pebble Mine, visit www.FriendsOfMcNeilRiver.org.
About Dawn Wilson
Dawn Wilson (www.DawnWilsonPhotography.com) is a professional and award-winning wildlife photographer who specializes in photographing the wildlife of high altitudes and high latitudes of the Rocky Mountains and Alaska. For six years she wrote a monthly travel column for the Fort Collins Coloradoan, her writing and photography has been published in numerous publications, including Nature's Best, Outdoor Photographer, MotorHome and Colorado Outdoors, and in 2015 she started a 15-month journey in an RV to photograph wildlife throughout the U. S.
About Drew Hamilton
A graduate of Western Washington University where he studied recreation, Drew is an avid outdoorsman with an interest in bear behavior. For several years he worked as a ranger at McNeil River State Game Sanctuary and currently serves as President of Friends of McNeil River where he leads their charge in the fight against Pebble Mine. Drew also spends six weeks each fall guiding people in Churchill, Manitoba, Canada to see polar bears and other arctic wildlife.