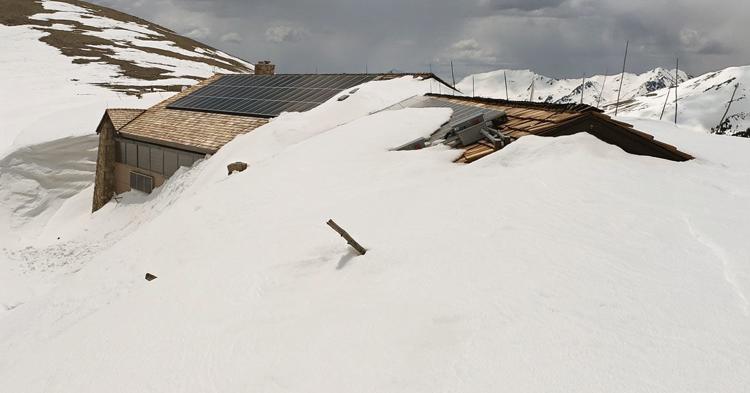 Rocky Mountain National Park snowplow operators reached Alpine Visitor Center and Trail Ridge Store (elevation 11,796 feet) late Wednesday, May 15.
Park staff are used to the buildings being under snow, but these photographs highlight the increased snow levels this year in that location.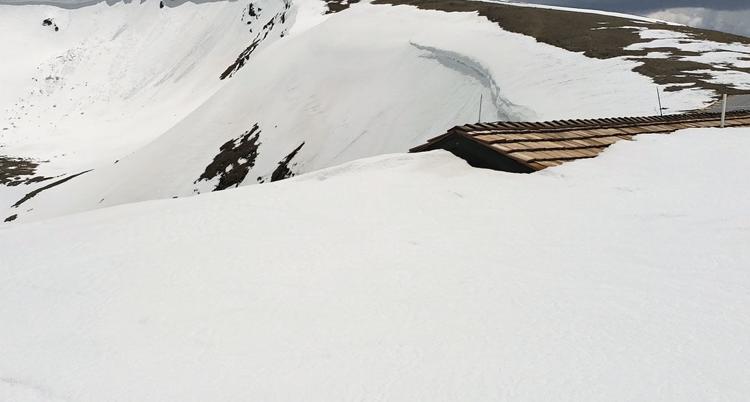 Additional snow is forecast for higher elevations during the week. Given the forecast, as well as the snow, amounts it's too soon to tell whether Trail Ridge Road will be open by Memorial Day weekend to vehicles.
Pedestrians and bicyclists are able to travel on the road. When plowing is taking place, for visitor safety, park plow operators will post signs that indicate the point on the road where pedestrian and bicycle travel is not allowed, past that point. It is critical that pedestrians and bicycles adhere to those closures. Depending on the day and conditions the distance that pedestrians and bicycles are allowed to travel on the road will vary.