The Estes Park Mountain Bike Team wrapped your their amazing 2019 Season at the Colorado High School Cycling League's State Championship Race in Durango last weekend! The Colorado High School Cycling League has over 1,600 student athletes that compete in this fun and exciting sport across Colorado all fall.
The Estes Park MTB Team grew to 14 racers this year and are excited for more years of growth. Their small but mighty, newly-minted Division 2 team had 9 State Qualifiers who give it everything they had over the fun two-day State weekend of racing! Representing Estes Park at State were Varsity's Peyton Wilkerson and Max Cramer, JV's Nathan Santagati and Sam Davenport, Sophomore's Ben Ferree and Sydney Lewelling, and Freshmen Sam Honda, Isabella Putnam, and Miriam Cramer.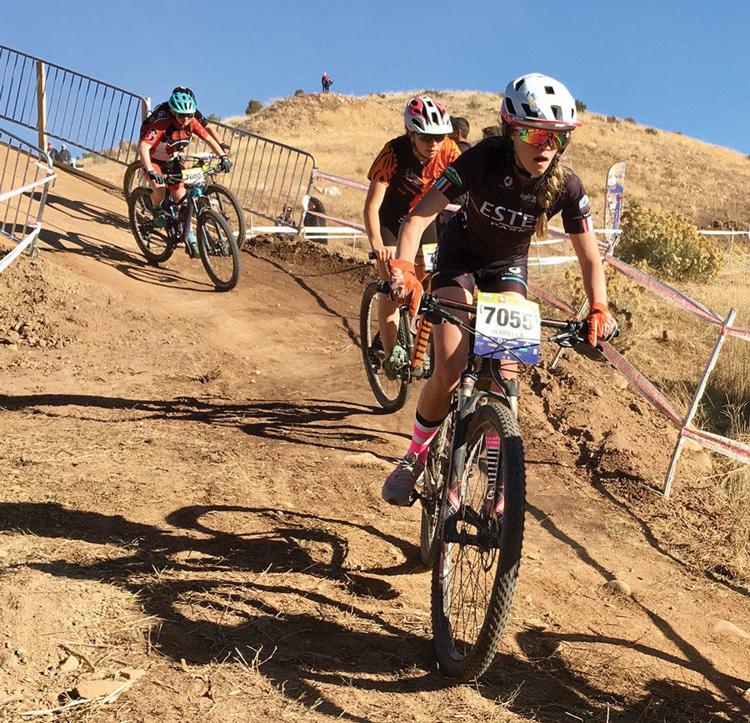 The first day of racing featured Freshman and JV racers. Freshmen raced two laps on the beautiful Durango Mesa's figure eight course for 13 miles and 1300 ft of elevation gain. JV raced three laps for 19.5 miles and 1900+ ft of elevation gain. Freshman Sam Honda finished 90th Place out of 154 Freshman Boys, Freshman Isabella Putnam moved up from 36th starting position to finish 26th Place out of 75 Freshman Girls, and Freshman Miriam Cramer finished 72nd Place. In the JV Boys, junior Nathan Santagati moved up from 54th starting position to finish and impressive 29th Place out of 150 JV Boys, and senior Sam Davenport finished out his high school mountain bike racing career in 93rd Place.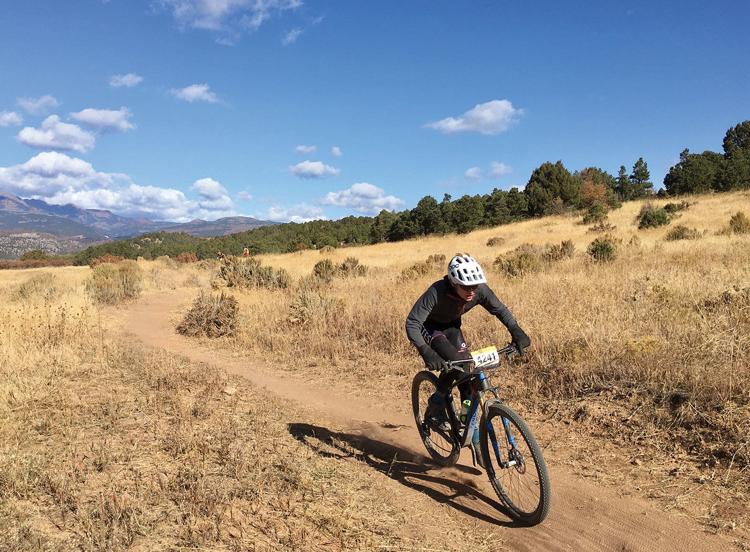 The second day of racing featured Sophomore and Varsity racers. Sophomore raced two laps for 13 miles and 1,300 ft of elevation gain. Varsity raced four laps for 26 miles and 2,600 ft of elevation gain. Sophomore Sydney Lewelling finished in 17th Place out of 71 Sophomore Girls and Sophomore Ben Ferree overcame a crash setback to finish an amazing 20th Place Sophomore Boys Finish out of 150 racers. Varsity senior racer Max Cramer finished out his high school career in 85th Place.
The top Estes Park MTB Team finisher of the day was Varsity junior racer Peyton Wilkerson. Peyton finished out his impressive racing season in 3rd Place Varsity Finish in the State of Colorado.
The Estes Park MTB Team finished 15th out of the 29, 13 to 29 member, Division 2 Teams. With top 10 points scorers going to their team standings and only nine students racing at State, the entire team is excited about this standing In representing Estes Park!
Though their season is over for 2019, the Estes Park MTB Team will start back up again next spring for pre-season. Students in 7th through 12th grade are all invited to check out this fun and exciting coed, club sport either through their Facebook page, Estes Park MTB, or Instagram, @estesmtb, or at their booth at the Estes Park Mountain Festival in Spring 2020.
A huge thank you to the entire town of Estes Park for supporting these amazing student athletes! They couldn't do this without you!