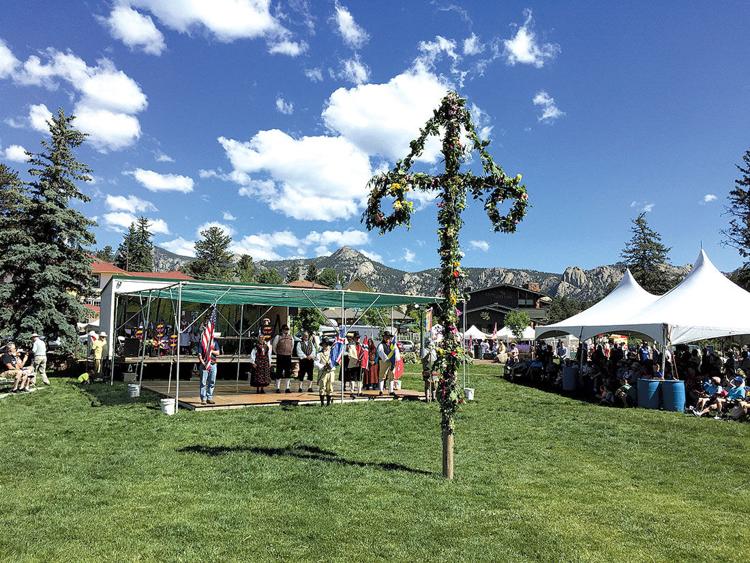 Come for the raising of the Midsummer Pole and stay until the last Viking has left the village. The Scandinavian Midsummer Festival this weekend, which celebrates the summer solstice, will become an annual tradition for you and your family.
Be entertained and educated about the Scandinavian traditions and culture with fun and lively dancing, exhibits, kids' activities, and more! Whatever your heritage may be, join in the many families across the country from Scandinavian descent who gather at the festival to share their heritage.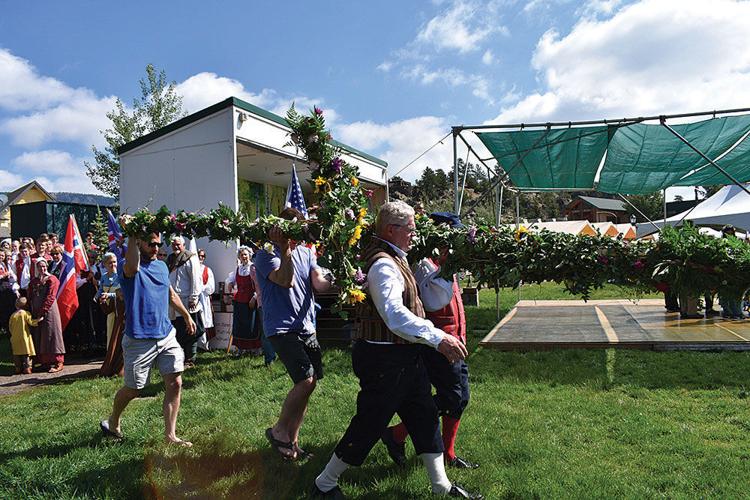 In the heart of historic downtown Estes Park, at the intersection of Elkhorn (the main street) and MacGregor Avenues, admission is free to the Midsummer Festival which has celebrated Scandinavian cultural heritage for over 25 years.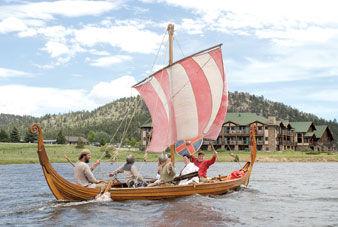 Be inspired by the rich cultural heritage of Scandinavia as you peruse the Scandinavian Market featuring 80+ artisans, organizations, and performers who share their cultural heritage through food, crafts, demonstrations, and entertainment. Spend time browsing the large art & craft fair. Exhibitors will be selling traditional Scandinavian food, baked goods, decorations and hand-made crafts. The folk-art of decorative painting on wood called rosemaling in Norway, and dalamaling in Sweden, will be well-represented. Other exhibitors will have hand-crafted items such as pottery, fabric, woodworking, jewelry, painting, metal work, photography, glass and more. All the exhibitors will have some Scandinavian inspired or traditional work. The craft demonstration tent will have a combination of workshops and demonstrations, including hardangar and Swedish huck embroidery, spinning, lace knitting, and children's knitting lessons. At the Lefse Tent one can see demonstrations on how to prepare these famous thin Norwegian potato pancakes.
Don't miss the Fjellborg Viking Village where you'll witness swordsmanship, a Viking ship replica, traditional crafts and daily life demonstrations at the historically correct encampment. Admire the Scandinavian automotive industry at the Scandinavian Classic Car Show with the Rocky Mountain Volvo Club as well as the Rocky Mountain Saab Club where many different models will be on display throughout the weekend.
Schedule:
Friday, June 21st
Beer Garden and Market Preview
4 - 9 p.m.
Saturday, June 22nd
9:30 a.m. to 4 p.m.
On Saturday at 9:30 a.m. don't miss the raising of the Maypole, followed by a Grand March entrance. Costumed representatives from each of the five Scandinavian countries enter the park carrying the flag of their country, followed by the national anthems. Dancing and live music continue all day with opportunities for the audience to participate in some dances.
Sunday, June 23rd
9:30 a.m. - 5 p.m.
The festivities continue
The Scandinavian Alliance of Colorado welcomes you and your family to the 27th Annual Scandinavian Midsummer Festival. This annual festival will surely become a much anticipated tradition.