June 21st & 22nd at 7:00 p.m., Estes Park Event Center, Rooftop Rodeo Arena
Spend the evening with the talented youth of Colorado's own Westernaires riding organization as they present a Wild West show extravaganza like you've never seen. Every year, the entire performance division of Westernaires descends upon Estes Park to impress audiences with their: colorful and precise drill riding, world-class trick riding, true-to-history Cavalry act, daring charioteers, and so much more! It's hard to believe that these regular "city kids" are so accomplished.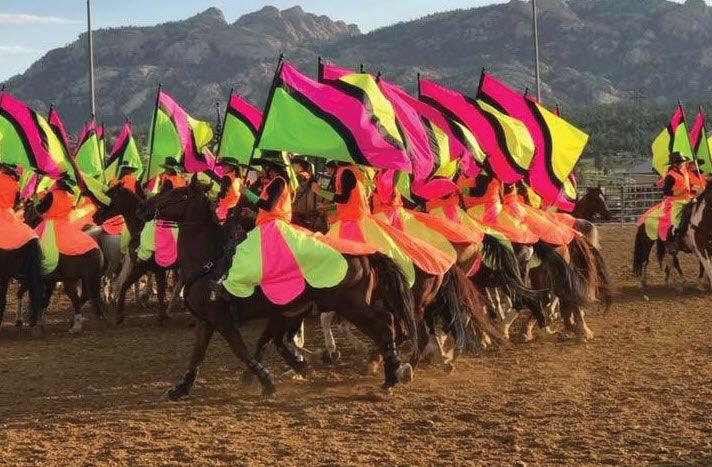 Founded in 1949, Westernaires has been training kids aged 9 to 19 in the ways of the old West. Some of their focus includes self-respect, responsibility, and leadership, all while working in a family-friendly, equine environment.
With their flashy costumes, snappy music, and daring execution of skill, you too will see why the Westernaires have been called the "best precision mounted drill team at speed, anywhere in the world." These shows sell out quickly, so be sure to arrive early. Performances begin at 7 p.m. on Friday and Saturday evenings, June 21st and 22nd, 2019 at the Estes Park Fairgrounds, Rooftop Rodeo arena.
General admission is $10 and box seats are $15. Spectators under three years of age are admitted free.
For more information, or to purchase tickets in advance, contact Estes Park Special Events at 970-586-6104 or visit the Westernaires website at www.westernaires.org/events/
2019/6/21/estes-park-shows-2019