Members of Estes Park Quota are excited that it's almost time once again for their annual Holiday Home Tour. The tour this year will be held on Saturday, December 7, from 11 a.m. to 3:00 p.m.
The beautiful homes on the tour are:
• David and Susan Cordes
1000 Black Canyon Drive
• Rick and Cheryl Grigsby
260 East Riverside
• Susan Signs
261 Big Horn Drive
• Jason and Cari Remmerde
1201 Middle Broadview
• Dana and Lia Kammersgard
1661 Windham Court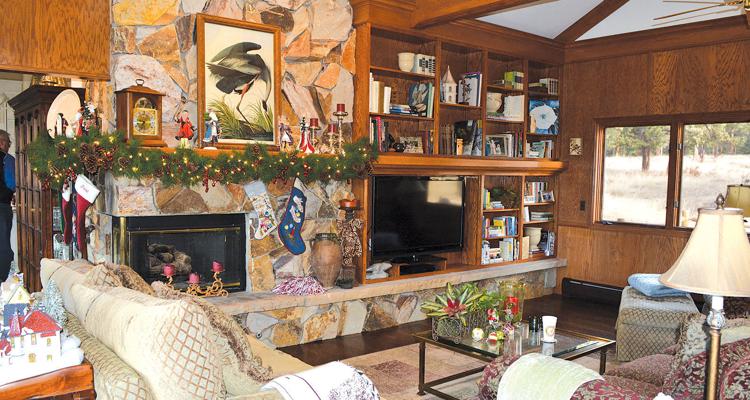 In addition to the tour, many local businesses, non-profit organizations and individuals decorated some beautiful, lighted trees which are now on display in the lobby of The Stanley Hotel until Thursday, December. 5th. Stop by and see these beautifully decorated themed trees, many with gift certificates and goodies attached, and enter the drawing to win one of these lovely trees. Chances for winning these trees are being sold for: 1 ticket for $1.00, 6 tickets for $5.00 or 13 tickets for $10.00. The trees are part of the Holiday Home Tour and will be moved to Good Samaritan Society on Thursday, December. 5th for the tour where you can continue to enter to win.
The drawing for the trees will be held on the day of the Home Tour at Good Sams at 4:00 p.m. You don't need to be present to win but you must be able to pick up your tree Saturday, 12/7 or Sunday, 12/8.
Thank you to this year's sponsors for the event: Big Horn Restaurant, Brownfield's Store, Coldwell Banker-Estes Village Properties, Mortgage Solutions Financial/Rich Flanery Team, A la Carte Kitchen Store, Estes Park News-Kris & Gary Hazelton, and RE/MAX Mountain Brokers-Peggy Lynch Team.
Special thanks to the Stanley Hotel, Good Samaritan Village and The Country Market.
Tickets for the Home Tour are now available for just $20 at the Estes Park Visitors Center, Macdonald Book Shop, or the A la Carte Kitchen Store.