By Police Chief Wes Kufeld
On behalf of the Estes Park Police Department, I am excited to announce that we have reached our fundraising goal for our first-ever K9 unit. We want to wholeheartedly thank everyone in the community who has donated and voiced their support. We look forward to serving our community with this valuable resource. We reached out to our community and they responded with extraordinary assistance, fully funding the startup costs, and we are no longer accepting donations.
Diego, a 14-month-old Belgian Malinois, was handpicked by a seven-member team consisting of a trainer, veterinarian, handlers and decoys. He and Officer Mikel Otazua are about to begin a 16-week training academy, where they will work together to learn drug detection, tracking and additional K9/Officer safety measures. Watch for updates on our new "EstesParkPD" Instagram page and Facebook.
Funding for the program has covered the costs of Diego himself, a specialized K9 vehicle which includes an interior kennel with climate control and temperature alarms, a home living space/kennel, protective gear and training equipment.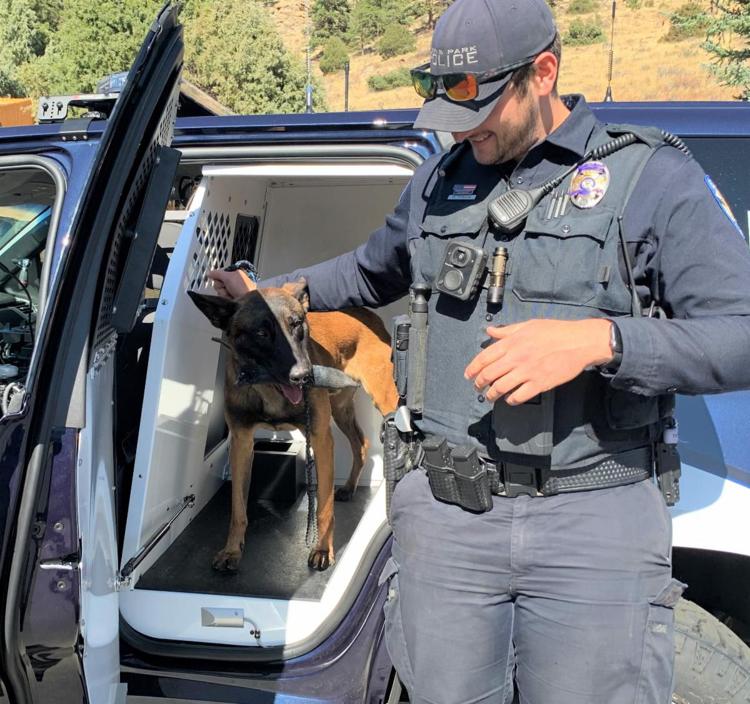 One of the reasons this community is so incredible is because of a strong community desire to partner with the police department and become actively involved in public safety. The push to fund this program is only one example. The community, along with the Town Board, pulled together to make this program a reality.
We look forward to introducing you to Diego at community events in the future, as our newest member of your Estes Park Police Department. For more information, or to schedule an officer presentation on the K9 program, please contact Captain Eric Rose at erose@estes.org or 970-577-3827.