Save the date. Rails in the Rockies is coming to town. February 15 and 16 at the Estes Park Event Center. This model railroad show is hosted by the Estes Valley Model Railroaders. It will be their 23rd year of putting on this show for the enjoyment of sharing the fun and expertise of model railroading.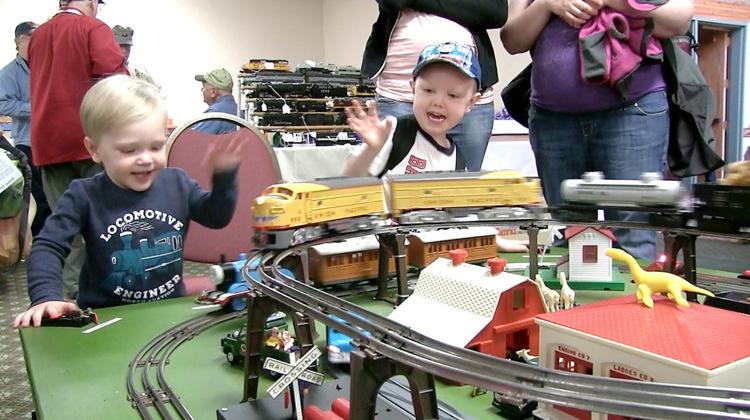 If you haven't been for awhile…or never been…consider spending a few hours looking at a LEGO train layout, admiring the art work on the various layouts, browsing the vendors, playing the Seek and Search game, watching the complication of a train switching yard, enjoying children having fun with an interactive train layout, learn some history about trains and toy trains and watch a demonstrations of modeling, scenery construction. All this for only $10.00.
Rails in the Rockies, February 15th from 9-5, and February 16th from 9-4, at the Estes Park Event Center, adults $10.00 and children 12 and under free. Come join us.