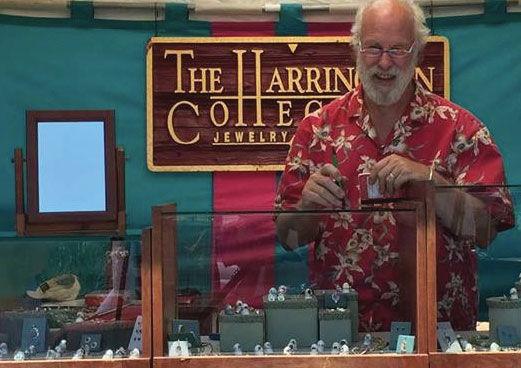 ....Bringing local, original art to Estes Park.
June 3rd marks the opening day for the 2019 season of the Monday Artisans Market in downtown Estes Park. Enjoy local art & meet local artisans at the Monday Artisans Market at the George Hix Riverside Plaza in Estes Park.
Bring the entire family to experience Estes Park's weekly Artisan's Market, every Monday from 10 a.m. until 5 p.m., beginning the 1st Monday in June through the last Monday in August.
Meet the artisan in person, hear their stories and the inspiration behind their work. The Monday Artisans Market offers a unique opportunity to enjoy and support local artisans. It encompasses a carefully curated, handmade-only market.
The Market represents a wide variety of local artists and craftspeople. You will find pottery, paintings, jewelry, sculpture, fiber arts, photography, beeswax candles, wood work, glass and more. It is the perfect place to buy a gift for yourself, a loved one, or a one-of-a-kind souvenir.
The market provides a space for local artisans to sell and exhibit their art while providing consumers an opportunity to buy products directly from local artisans. The Market gives back to the community by supporting local commerce and conscious creative lifestyles."
The Monday Artisans Market. Buy Local. Buy Art.