The Town of Estes Park Special Events Dept. has a new Parade Director for the 2018 Catch the Glow Parade, meet Sean Cosby!
At Monday night's Sneak Peek parade event for sponsors and key players involved in the parade, Sean gave everyone a first look at a few of his favorite floats.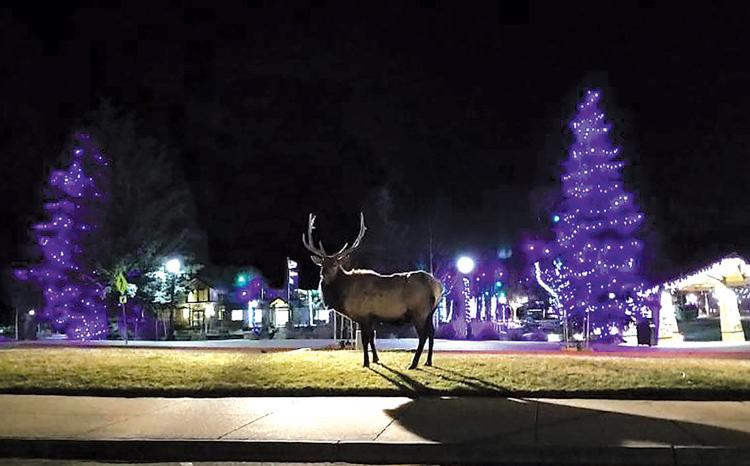 Sean said, "These floats have taken a lot of time, but it's been such fun! I've been busy for weeks, building and constructing these floats, I've used 15,000 staples, 2,500 screws, miles of garland and lights, and constantly squirting glue and throwing glitter, it's been awesome!" Sean wanted to thank his father and sister for helping out in construction as well as organizing groups and helping with some of the fine details of the floats. He also said he couldn't have done this without the help of the operations team who were instrumental in getting the older floats put together again, thanks to Devin, Aimie, Silvia and Rob. Additionally, he thanked the office crew of David, Don, Emily, Karen and Rob who are so encouraging and supportive of his work. Sean also thanked former Para'de Director, Michael Young for his hand in giving him direction and "helping out the new guy."
The five floats at the preview were gorgeous new floats that will impress parade-goers this Friday night at 5:30 as they pass by on Elkhorn Ave. Watch for the "Festive City" featuring many different types of lighting and beautiful buildings, "We Believe," a lighted forest where you may or may not catch a glimps of Bigfoot, the "Toy Factory" float, complete with working elves, "Candy Crew," a kid's dream building project, "Snow Fun," a 3-D action packed fun in the snow float and a special "Michael Young Tribute' float complete with some of the special props Michael created.
Thank you, Sean Cosby for continuing the legacy of the Catch the Glow Parade. We can't wait!